Traveling in a particular place especially in other countries means a lot of money to be spent. Whether you are a man or a woman, young or old, traveling simply means a state of continuous spending of your hard-earned money. But here is a big deal – something everyone would like to negate and take a stand or something many would like to defend: are women more practical compared to men on their travels?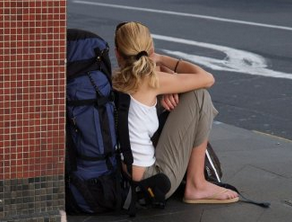 Women are Practically More Frugal than Men
When it comes to practicality or frugality, women are known to be more reliable and trusted than men. Guys are usually extravagant and do not necessarily care about what they spend at a particular time and what is left inside their wallets. In short, most men are very much carefree when it comes to spending.
On the other hand, women are more reliable when it comes to frugality because they are simply watchful about the contents of their purse and wallets. They are more conscious and aware about what is needed and what is not.
Traveling with a Woman
One gets the certainty that when he travels with a woman everything is handled and tackled the frugal way. This is especially true when traveling to a different place. The following are proofs that show the frugality of women in general:
They make a checklist for everything she and her group needs during the trip
She tries to make plans before embarking on the trip; this includes the money to be spent throughout the duration of the trip
Women are more meticulous when it comes to choosing budget-friendly items for everyone; in short, women are choosy but practical.
Women are always aware of their existing and remaining money
Related Posts :