The world of horseracing is a mystery to the uninitiated, but there are some races and race courses that filter through to all people, no matter how little they know about racing. The Grand National, which takes place every April at Aintree, near Liverpool, UK, is one such race.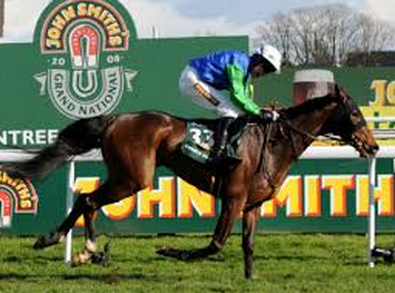 Everyone's heard of it, and millions of people watch it live on the TV. And if you're going to be in Britain when the The Crabbie's 2014 Grand National takes place on 5 April next year it's worth taking a trip up to Aintree for the race, so you can drink in the atmosphere on the day itself.
So if you're planning to go and watch the Grand National, how do you go about picking the winner? Well, the Grand National is such a gruelling race that although 40 horses start the race, there's no realistic chance that they will all finish, so it's a notoriously difficult race in which to call the winner.
Sometimes, it's best to choose the name of the horse you like best, as it will have as much chance as the rest of making it over the finish line first! But if you want to more scientific about it when you're sorting through the Grand National odds on Betfair, bear in mind that it's a handicap race so the weight plays an important part when you're looking at picking a winner. Generally, you are unlikely to back a Grand National winner if you choose one of the top weights, although the winning weight has been creeping up in recent years. Also, look at the age of the horse – in recent years, winners have been between 8 and 11 years. These two factors should narrow down the field significantly. Then it's a question of looking at what odds Betfair and other betting exchanges are offering on particular horses and deciding if you want to back a favourite or a long shot.
Of course, while you've taken the time to travel to Aintree, you should leave some time to look around the vibrant city of Liverpool. Home of the Beatles, and a city that has a rich maritime history, there is a lot to see and do in Liverpool. Combining a trip to Aintree with a couple of days in Liverpool is a great way to explore the North West of England.
Related Posts :