Cyprus has long been renowned as a great place in which to take a sun-soaked holiday. Indeed, with the Mediterranean island having clear skies and sunshine virtually all year and average summer temperatures of around 25 degrees C in the summer months, I'm quite confident you'll find it's a fantastic destination for relaxing by the beach. These coastal stretches also lend themselves well to a variety of water sports, among them surfing.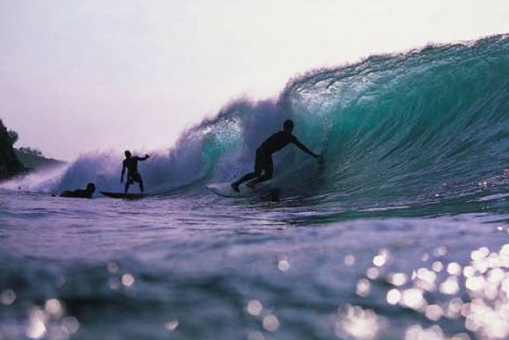 Admittedly, Cyprus may not be the first place that springs to mind when it comes to surfing holidays (the likes of Australia, Hawaii and California are among the spots that many people may think of) but the island does offer perfect conditions for the sport. I know that I've just mentioned how amazing Cyprus's weather is, but it's also worth bearing in mind that the waters around the island are quite warm.
The average sea temperature in the summer is 23 to 28 degrees C, though the 15 to 17 degrees C range during the colder months should still be warm enough. Add to this the fact that the water temperature rarely fluctuates on a day-to-day basis, I'm sure you'll find that it will always be comfortable enough for a day of surfing.
Of course, you will need more than the water to be a pleasant temperature to have a wonderful action sports holiday – you'll also require good quality waves. Luckily, this is something that Cyprus has in abundance, with breaks suitable for surfers of all experience levels dotted around the island.
If you've never been surfing before – which was the case when I recently took flight to Cyprus with Monarch – it's best to head to Venus Beach. Located on Cyprus's south-west coastline, just outside Paphos, this sandy stretch is regarded as the ideal place for beginners to practice on. Here, you'll find regular waves that can get as high as 2 m and, as they are bottomed by flat rocks and sand, there is little chance that you will be thrown off your board. The beach is also a good place for bodyboarding.
Those who are a little more confident on the waves, however, should travel up the coast to Helios Beach. The north-westerly swells here are a little larger than those at Venus – on occasion they can be taller than 2.5 m – so experienced surfers should find the conditions provide the ideal opportunity for them to push their skills forward.
Alternatively, you might wish to visit Caretta Caretta – also known as Akdeniz Beach – on the island's north coast. Come here and you'll discover high regular swells. Although the quality of the waves isn't as good at other beaches in Cyprus, it should still be decent enough to have an enjoyable afternoon on the waves.
For something really challenging, head to Cripplers. This is widely considered to be Cyprus's most difficult surfing beach, so I only recommend that you attempt it if you're highly experienced.
Situated on the island's west coast, this spot features an exposed reef break and sharp rocks. As such, I always advise that you have at least one friend out with you as a precaution. If you are brave and skilled enough to take to the water you'll be rewarded with some astounding surfing, with swells often reaching more than 2.5 m.
Hopefully, I've piqued your interest in going on a surfing holiday to Cyprus but wherever you're thinking of going to practise the action sport let us know by leaving a comment below.
Related Posts :