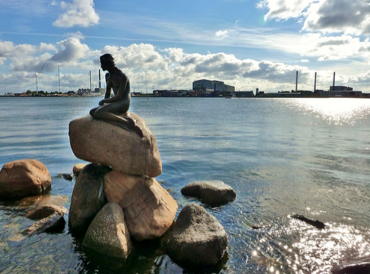 There are many places around the globe that are famous travel destinations, but some of the most famous are real disappointments when travellers actually see them. This is partly because they have been so overhyped that the reality can never match up to the anticipation. Also, most travellers have already seen gorgeous travel shots of these famous destinations before they have arrived. Reality can rarely compete with a perfect brochure image. Check out this list of the ten most overhyped destinations around the world.
1. Buenos Aires
This is easily the most overhyped destination in South America. It is an overpriced city full of restaurants and people who think they are better than they actually are.
2. Berlin
Many travellers rave about Berlin, but the fact is that it is much too sterile an environment to be any fun. Also, the prices in Berlin are sky-high. Don't forget that the weather isn't the best in the world either. The city isn't really worth much more than a stop of a day or two.
3. Manneken Pis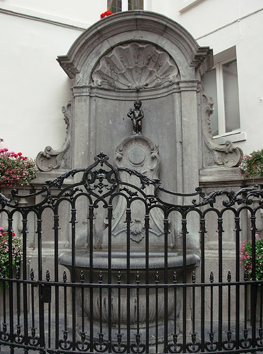 Manneken Pis by Vicredhoon
This is one of the most famous statures in the world. It is located in Brussels, Belgium, and everyday thousands of tourists descend on it to snap pictures. The statue consists of a little boy peeing in a fountain. That is it. It is something so pointless, yet some people travel to Brussels specifically to see it.
4. Disneyland Paris
Because it is the only Disney resort in Europe, Disneyland Paris is very popular with European travellers. However, just because it is popular, that doesn't mean that it is any good. It is really a waste of time and money. Don't waste your time going here. Head to Walt Disney World in Florida for the real thing.
5. Sydney Opera House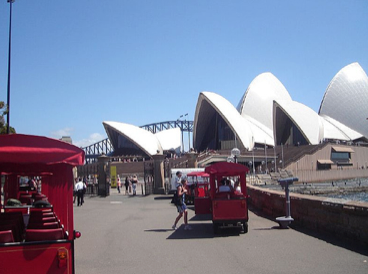 Opera house by Kevin
Yes, it is an iconic image. However, it will never look as good in person as it does in a photograph. The Sydney Opera House becomes grimier and uglier the closer tourists get to it. Also, it is always surrounded by throngs of tourists that take away a lot of its magic.
6. Times Square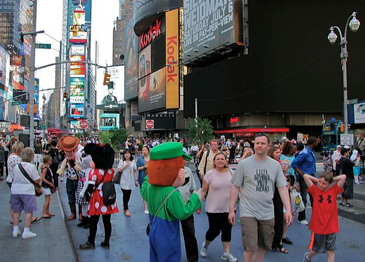 Times Square by fbpa
Although it is one of the most iconic destinations in the world, the everyday reality of Times Square isn't all that exciting. It is full of neon, tourists and aggressive street performers begging for money.
7. The Summit of Mount Everest
With the abundance of mountaineering travel guides, anyone who pays the money can summit Mt. Everest. The problem is that you will be so oxygen-deprived that you won't enjoy the view from the top. You also may not make it down alive. There are much better ways to spend $65,000.
8. The Little Mermaid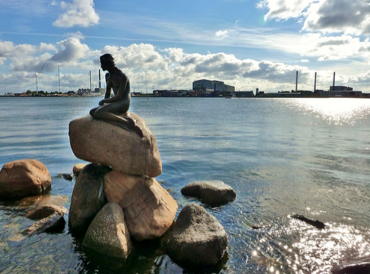 Little Mermaid by Paul
This is another of the pointless statues that everyone wants to see. It is really unimpressive when you see it up close, yet thousands of people descend on this Copenhagen icon every day anyway.
9. The Caribbean
Sure, they are beautiful, but most of the Caribbean Islands are vastly overpriced. There are many Pacific destinations and Latin American destinations that offer the same beauty for a much better value.
10. The Pyramids
Seeing the pyramids is on many people's bucket lists, but the sad reality is enough to make them cry. The pyramids are set amidst a backdrop of fast food restaurants and horribly aggressive touts that take most of the magic away.
Be Careful
When people overhype a destination, it usually leads to disappoint when you see it. To avoid this, look for destinations off the beaten path. It will make for a much more exciting vacation that is full of discovery.
Related Posts :