Atlantic City is a great travel destination. Besides being the ultimate casino and hotel destination on the east coast, the shore has many other entertainment and leisure activities.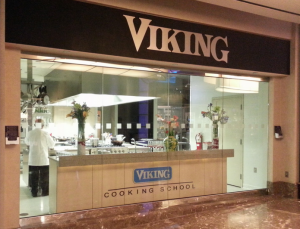 Hotel casino and resorts
Atlantic City is home to some of the most famous hotels and resort names, such as the Golden Nugget and Harrah's Resort. These resorts have marvelous casinos, making Atlantic City the ultimate casino destination, on the East Coast. These resorts are known for wonderful hospitality.
1. Golden Nugget
Try out the Golden Nugget, known for its stunning suites. The Golden Nugget also has five distinguished restaurants. Cuisine ranges from traditional American fare to Italian cuisine. There is also the 24-hour operational Bean & Bread shop packed with scrumptious snacks, brewed coffee, salads, bagels, pastries, and fresh fruit. Personally, my favorite attraction is the Farley State Marina and its water activities and traditional dock amenities, 630 floating ships, and access to the pool and bar. Finally, end your day by attending a live show at one of two entertainment venues, The Grand or The Showroom.
2. Harrah's
Harrah's is known for some unique activities. I enjoyed taking a cooking at the Viking Cooking School. It was great to take a break from lounging around the hotel and learn something new! The Viking Cooking School combines hands-on teaching with a "gourmet toy store" filled with fine culinary tools. You can attend a class alone or with some friends. You can also shop for cookware and cutlery at the retail store, and enjoy 25 wines all under $25. Then head down to the pool for some relaxation. On Thursday the pool hosts the Thursday Night Swim which runs from 18:00 till midnight. I recommend you grab a bite to eat that pool bar, because they have delicious snacks and meals. If you want to get into shape, attend an Aquatic Aerobics class. If a trip to Atlantic City is not in your budget at the moment, you can gamble online. New players receive a first deposit bonus at Euro Palace Casino.
Atlantic City Boardwalk
The Atlantic City Boardwalk is a 4 mile long seaside promenade. It was the first boardwalk to be built in the United States and it was opened in 1870. In 2012 the northern part of the Boardwalk fronting Absecon Inlet was destroyed by Hurricane Sandy. Some famous shopping destinations are located in this vicinity, including The Pier Shops at Caesars.
Ripley's Believe it or Not Museum
I was eager to visit the museum that inspired the hit TV show. The Museum consists of 14 galleries and 12 000 square feet of exhibit collected by traveler Robert Ripley.
Atlantic City Nightlife
Atlantic City is also famous for spectacular night time entertainment. From, stylish restaurants to trendy bars and Salsa dancing, the choice is endless! The Quarter at Tropicana Casino & Resort offers great night entertainment, including sports bars and live music. Also head down to one of the seasonal beach bars, such as the Beach Bar at Trump Plaza or Bally's Atlantic City Bikini Beach Bar.
Cruises
Atlantic City has daily sightseeing cruises. I think this is a different and fun way to do some sightseeing. There are different cruises to choose from, including the dolphin Watching Adventure, Happy Hour Cruises, and private parties.
Related Posts :