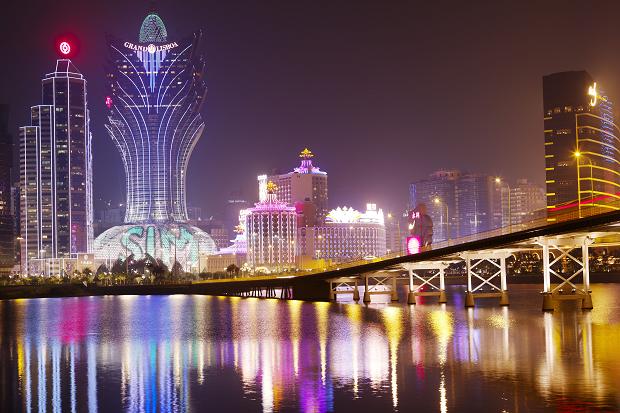 If you've never been to this tiny, semi-autonomous territory in southeast China, you will be pleasantly surprised at the range of activities available. Macau isn't far at all from Hong Kong, and has an entirely different feel—possibly as a result of enjoying even more of a freewheeling lifestyle and mentality than HK does, or possibly because of its history as a Portuguese colony. Whatever the reason, Macau makes an excellent travel destination. Here are five activities to keep the smart girl (or guy) busy on their holiday:
1. Gambling
Well, that's the most obvious one. Macau is world-famous for its immense, lavish casinos (around 30 at last count). Visitors to the peninsula generally find themselves at the tables at some point or another, so it makes sense that gambling revenues are the single largest generator of income in the territory. Our advice? Avoid being a statistic, and play the odds in your favor by practicing up first. Try your hand at online gambling on a site like http://www.onlinecasinoaustralia.com.au before betting big in real life. It's fun, and with some luck and skill you could make some real money to help fund your trip.
2. Shopping
As with most high-society cities, Macau enjoys a chic shopping scene, and fashion makes up a big part of life here. You will be very impressed by  the variety and quality of the clothes and accessories you can find in the boutique shops that characterize several districts. Be sure to check out Av Ateliê and the Line Lab for especially creative products.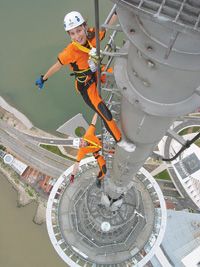 3. Macau Tower
Over 1000 feet tall, this free-standing spire in the middle city offers amazing day and nighttime views over Macau and the Pearl River Delta. It is one of the only free-standing towers that takes members of the public all the way to the top of its mast via an exciting vertical course. Climbing to the top is definitely not for the faint of heart, but if you're not adventurous enough the 360 degree observation deck (and restaurant) are sublime.
4. Hitting the beach
Macau's Hác Sá beach has great swimming and sun-tanning. Laying out with the rich and famous of China, Hong Kong, Europe, and elsewhere gives the experience an especially glamorous overtone. For the more adventurous, you can easily rent jet skis, windsurfing boards, and water scooters.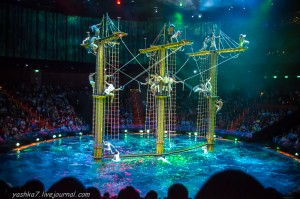 5. House of the Dancing Water
Saving the best for last, this nightly entertainment extravaganza will blow you away. With fantastic costumes, amazing lights and special effects, and a stage pool the size of TEN Olympic swimming pools (yes, ten of them), this show tells an epic love story through dance, music, acrobatics, and fantastic characters. Truly unmissable.
Any time spent in Macau is practically guaranteed to be fun, because that trait seems to be the most important to the local population that tries as hard as possible to cater to visitors. In a place as dependent on tourism as Macau, you are always treated like a princess, and with this guide in hand you're sure to find the best of this oriental gem.
Related Posts :