For many Australians, visiting New York City is a dream come true, and the city certainly is an amazing place to explore. Called both the City That Never Sleeps and the Capital Culture of the World, New York City is a hub for politics, culture, fashion, cuisine and finance. Planning a trip can be exciting, but you don't want to forget important details like travel insurance. Having coverage means that you will be alright if you lose your bag, get in an accident or have to cancel your flights. Thankfully, you can compare travel insurance online and get peace of mind in minutes. When you are organising your trip to New York City, be sure to plan to see each of these amazing 10 must-see Big Apple attractions.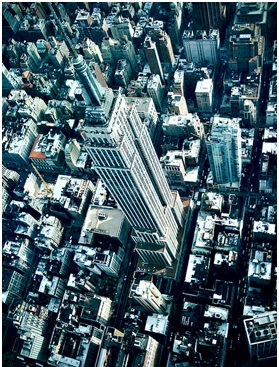 1. Times Square
This is perhaps the most visited destination in all of New York City. Right in the heart of Midtown, Times Square is the headquarters of shopping, cuisine and shows, and the neon signs that illuminate the streets are truly remarkable.
2. Central Park
Many visitors are surprised to learn that Central Park is more than 800 acres of greenery right in the heart of the city. Make time to cycle, jog or walk through the park and enjoy the escape from New York's hustle and bustle. In the summer, visitors to Central Park can catch musical performances and even full theatre shows right on the grass.
3. Broadway Shows
Although technically this isn't a single attraction, it is an activity that all visitors should try to include on their itineraries. Broadway tickets can sometimes be expensive, but if you head to the TKTS counters around town, you can scoop up discounted prices for certain shows at the last minute. Catch new shows like Wicked and classics like the Lion King on Broadway.
4. Chrysler Building

For fans of architecture and history, the Chrysler Building is a must-see destination in the city. This Art-Deco structure was built in 1930 and still stands out in Manhattan as one of the most beautiful buildings.
5. Metropolitan Museum of Art
Often simply called MOMA, the Metropolitan Museum of Art is one of the largest art collections on the planet. More than 2 million pieces are on display on any given day, and there are guided tours and kid-friendly exhibitions to appeal to all ages.
6. Statue of Liberty/Staten Island Ferry
One of the most iconic landmarks in New York City is the Statue of Liberty, but most people only ever get to view it from the shoreline. To see it up close and really have the opportunity to appreciate what it stands for, try a trip by boat. There are guided tours that will take you to the State of Liberty and even let you tour the structure, but an affordable alternative is the Staten Island Ferry, which runs dozens of times each day and sails right past Lady Liberty herself.
7. Fifth Avenue
There is no question that New York City is a shopping mecca, and Fifth Avenue is the epicentre of it all. From department stores like Bergdorf Goodman and Bloomingdale's to upscale designer boutiques, Fifth Avenue has it all. Even if you can't afford to indulge in anything yourself, window-shopping can be just as exciting thanks to the marvellous window displays on both sides of the street.
8. Empire State Building
Although the building itself is impressive and stands as the city's tallest structure, you will want to head straight up to the 86th floor. On the Empire State Building Observation Deck, you can take in some of the best skyline views in all of New York City.
9. New York Natural History Museum
It is nearly impossible to choose just one amazing museum to visit out of the dozens of options in the city. However, the New York Natural History Museum is routinely chosen as the best in the Big Apple thanks to its enormous collection and its appeal for both children and adults.
10. Brooklyn Bridge
Built in 1883, the Brooklyn Bridge is one of the most recognisable landmarks in New York City. It spans the river dividing Brooklyn and Manhattan, and millions of people travel across it each week. You can cycle or walk across the bridge to get a sense of its size, or you can simply enjoy the views from the banks of either borough.
If you are planning an upcoming trip to New York City from Australia, then you can look forward to an exciting adventure. Be sure to stop and explore as many of these top attractions as you can in order to make the most of your holiday.
Related Posts :