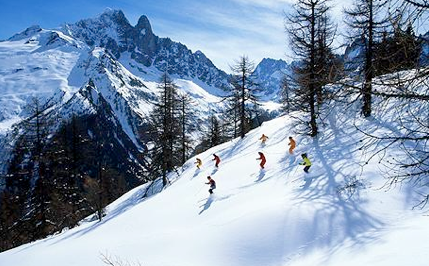 Skiing holidays are often recognised as fantastic group holidays for friends, families or couples to enjoy something different. However, that does not mean you should only consider going with others. Far from it, a very good time can be had on your own during the female solo season, particularly if others are not as keen as you.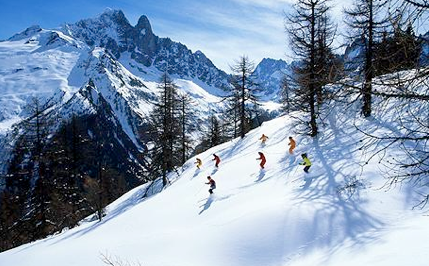 It is not as simple as just grabbing your gear and going, however. Ski slopes don't tend to be the safest areas so there are things you should take into account before you travel to that perfect ski resort you researched online.
Find likeminded people at your lodge or on tours
Especially during the female solo season you will be likely to be around other women in the same boat as you. A solo ski holiday can be a fantastic place to make new friends if your current ones don't hold the same passion as you.
Go to social gatherings at your lodge or sign up to the tours they might be putting on to get to know other people who you can ski the slopes with. The slopes can be a treacherous place, so you will be better off with others; even if you didn't know them before leaving
Rent a villa rather than hotel room
When you are skiing with a group, the standard lodge accommodation – which usually comes without a kitchen – is fine, as you will be after a different kind of experience. When you are on your own, however, you could do without the extra effort required to eat out every night.
By renting a villa or small apartment you should be kitted out with a kitchen which will help you to feel more at home and save money on your stay. Eating out can now be a pleasant option rather than a necessity.
Avoid off-piste skiing
This tip is important for when you are with a group but is even more vital when you are on your own in the female solo season. A good rule of thumb is to only ski where others will be going past you. Should an accident happen, you want to be where a patrol can find you quickly and easily and going off-piste will make it harder for you to be found. Stay where everyone else is skiing and you shouldn't have any issues.
Take a lesson at the start
Before you leave for you destination or perhaps just after you arrive, it is worth booking a lesson. Even if it is not your first time on the slopes, a lesson might help you meet new people and give you an early grounding of the type of snow you're dealing with and any quirks of the slopes.
You will get tips from the teacher and while there will be general ones useful for skiing anywhere some will be specific to the resort so it's worth paying attention. If you're a complete novice, hitting artificial ski slopes on home soil can help you learn a few of the basic skills so that you have less work to do once you arrive at your chosen resort.
Related Posts :