Lake Tahoe is a destination for outdoor-loving, thrill seeking adventurers. Whether you're visiting in the winter for a ski trip or ready to get out on the lake this summer, you're in for a wild ride. This area is home to 18 world-class ski resorts, and just as many golf courses, hiking and biking trails. There are quite a few places for an adventure off the trails and away from mother nature here though, whether it's pressing your luck in the casinos or tying the knot at the top of the hill, your trip to Lake Tahoe is one you'll never forget.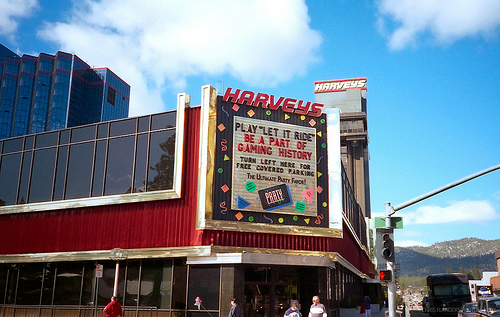 Hit the Casinos
You'll find casinos in both North and South Lake Tahoe, and while Tahoe is no Vegas, there are still plenty of chances to play the slots, put your poker face on, stuff your face at a buffet or check out one of the live entertainment shows. Many big names in music and comedy come through Lake Tahoe throughout the year to perform in the casinos, so even if you're not throwing money around on the casino floor, you'll stay fully entertained. The casino resorts are one of the best places to stay when you're looking for non-stop things to do on vacation too. Many of them have rooms that range from budget-friendly to penthouse luxury suites, so there's a chance for every traveler to stay here. Plus, most of them are close to great ski resorts, and provide ski packages and free shuttles to make staying here a clear choice. The resorts are fully equipped with awesome pools, glamorous spas, shopping, dining and a great nightlife scene.
Check Out the Nightlife
Don't just stick to the casinos for this though. Many of the casinos and ski resorts have awesome bars, nightclubs and theaters to host events and special performances. There are constantly celebrities hosting events here, which definitely draws in the crowds. But the nightlife scene does not just exist in the resorts. If you're really looking for great things to do every night in Tahoe, your best bet is to stay in South Lake Tahoe. This area is more populated with locals and travelers, and all of the best things to do at night are a short walk or drive away. There are plenty of wine bars in Tahoe, who feature delicious local wines, and Napa Valley is just 2 hours away, so you're sure to have a great wine selection everywhere you go. Whether you're getting wild on the dance floor at a nightclub or sipping wine like a lady though, the night rarely comes to an end early in these parts. Just make sure you sober up before hitting the slopes tomorrow morning!
Tie the Knot
Lake Tahoe is one of the top wedding destinations in the world, and with over 300 days of sunshine every year, love is always in the air around here. This is a great destination to host the special day you've always dreamed of, but tons of people get caught up in the areas charm and wedding chapels are put to use for many impromptu weddings in Lake Tahoe too. Whether you're planning a wedding or get the spontaneous decision while you're here, the lake and mountains provide the perfect backdrop for your special day.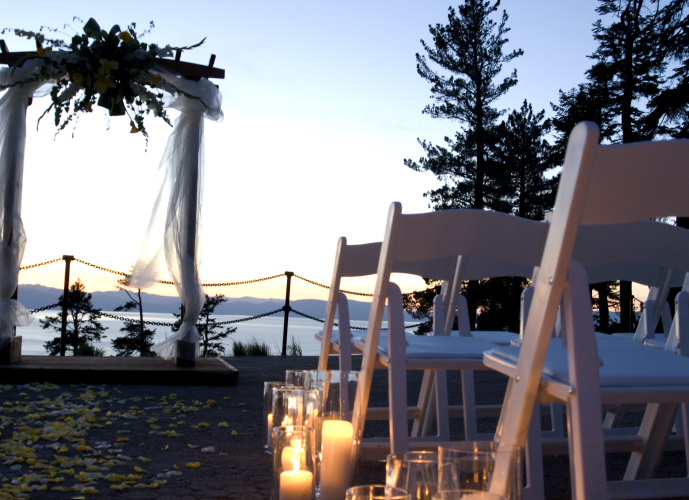 No Lake Tahoe vacation is boring. Of course you can spend a day on the lake or in the mountains and pass out from exhaustion by 7pm every night, but you're going to be missing out on half of Tahoe's charm!
This article was written by Lizz Riggs, editor of TahoesBest.com.
Related Posts :