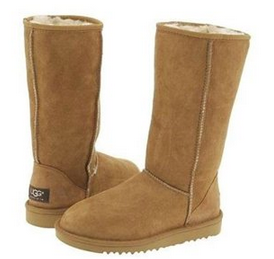 When you're traveling, you want to make the most of your time away from home, which can often lead to late nights dining, drinking and dancing. To make sure your feet can keep up, you're going to need to pack some sturdy and comfortable shoes that can track serious miles while staying stylish. The euphemism, "no pain no gain," does not have to apply to the shoes you wear. There are plenty of supportive styles that are still sexy and will complement your evening attire. Whether clubbing, on a date with a handsome foreigner or bar crawling, you won't have to sacrifice style for comfort with these brands.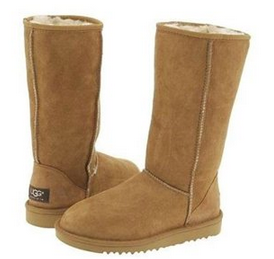 Cathy Jean
Cathy Jean is a favorite of retail workers for a reason. This affordable shoe brand offers supportive padding in many of its styles (great for long hours on your feet). Whether wearing their flat sandals or sky-high pumps, you will immediately notice the difference the added cushion provides. The retail chain currently has over forty stores in the United States, but orders can also be placed online. If you can't shop in person, call or email their customer service inquiring about a specific shoe's lining—or choose from one of the three comfortable styles below:
Flat: If you prefer a flat shoe, go with the Gladiator Flat Sandal. Gladiator sandals are easier to wear than thong styles, which can begin to cause discomfort around your toes and heels. Choose from black, brown or natural colored faux leather.
Moderate: In general, wedges are more comfortable than heels because they give added support to your arch. The Knotted Vamp Slide offers a subtle 3-inch wedge, which is easy to walk in and cute for a casual evening out on the town. A Cathy Jean classic, the Knotted Vamp Slide is available in black, white, brown, or tan leather.
High: Adventurous ladies should look to a wedge with an added platform, which is the perfect way to get some extra height without going over the top. The Leather Wedge Sandal has a fashionable T-style strap and just the right amount of height. This wedge sandal comes in black or tan leather, and will be the perfect complement to your late night look.
UGG and Taos
UGG Australia gained popularity because of their furry, warm boots, but the brand certainly has more to offer. UGG has stylish but comfortable flats, wedges and sandals to fit every occasion. Taos footwear also is a great choice for ladies on the go. Inspired by natural beauty and rich fabrics, Taos footwear is often embellished with earthy stones, playful embroidery, and intricate stitching. Shop in stores or online and find a wide array of styles, updated each season, that will be a lifesaver throughout your travels.
Flat: Ballet slippers, or flats, are a simple and comfortable shoe choice that is still chic and fashionable. Already an easy walking shoe, the UGG Indah delivers a handcrafted-meets-cosmopolitan style with a cushioned footbed to keep you dancing all night long. Stick with black, or a neutral hue to get you maximum wear by coordinating with the majority of your outfit choices.  You can find this unique, sweetly chic shoe at Footwear etc.
Moderate: The Taos Angel is a playful and versatile shoe that can be paired with skinny jeans, skirts or dresses. Fans of the 1 ½ inch heel rave about how easy the shoe is to walk in and how it feels similar to flats, despite the moderate heel, Sweet but bold, this style is currently offered in metallic pewter or gold leathers.
High: Although the number of high-heeled styles can seem limited, the range of colors is not. A wedge can occasionally be added to the mix, but usually you will have three styles to choose from: a classic pump, an open-toe pump, and a pointy pump. If you are traveling in the summer and want to splurge on a bright-colored pair, go ahead, but if suitcase space is an issue, stick with a neutral color you will get more use out of. Stay stylish but comfortable with the  Taos Women's Carousel, which now comes in taupe, graphite, or burnt orange leather.
Related Posts :