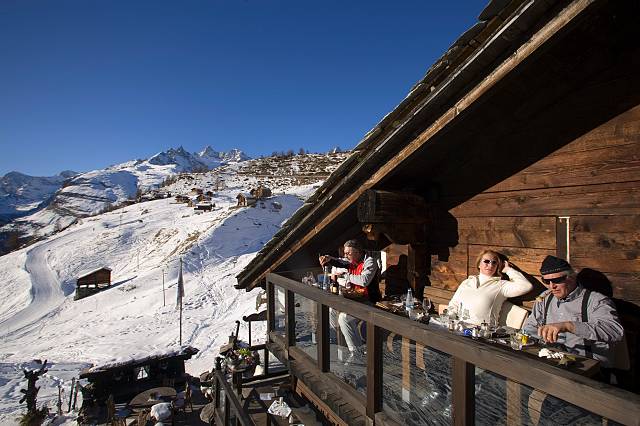 Whether it's your first time skiing, or your hundredth, there are two words that are bound to make your holiday: Après-ski. Anyone who thinks a ski trip is all about what you do when you're clipped into your bindings is sorely mistaken. During the hours leading up to when the lifts close, the pistes may be emptying out, but the mountain is coming to life. In little pockets all over it, sometimes at the summit, sometimes halfway up, and sometimes strategically placed at the base, everyone is enjoying the best of what skiing social life has to offer.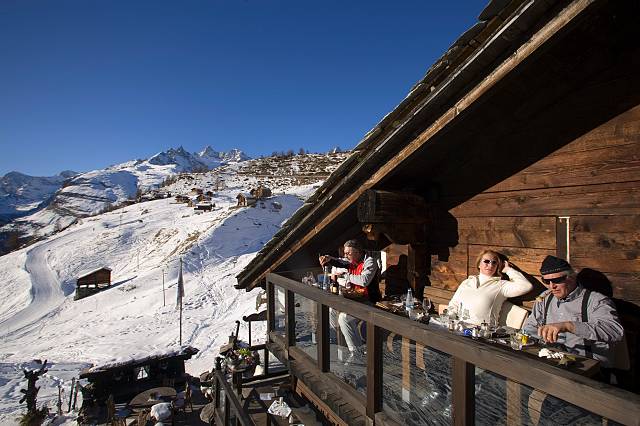 Cheap flights from Monarch Airlines will take you to many of Europe's famous ski resorts. The après-ski partying takes many forms, from painfully chic to downright wild, so here's a quick look at some of Europe's best:
The Showy Spot:
Want to spray a magnum of champagne at a world-renowned DJ, with the entire resort watching you? Then head to La Folie Douce in Val d'Isere. At the main crossroads of many of the pistes and lifts, you'll be the center of attention as everyone makes their way down to somewhere less cool.
The Luxury Glamour:
Famous for its five-star food, Chez Vrony in Zermatt, is the best place if you're into your pampering. Sleigh beds covered in sumptuous furs surround the chalet, and you'll look fabulously chic as you lounge and snack on something divine.

The Wild Spot:
The Krazy Kanguruh in Saint Anton lives up to its title, in that it is totally crazy. Never thought of doing body-shots while it's still light outside? Well, then, you must head here for an afternoon you probably won't remember. Good luck skiing home.
The Family-Friendly Bar:
A family-run business called Jam Bar in Tignes is the perfect place for a vin chaud, and a chill out. It's always full of fun people, and with a more cordial environment, you might actually get the chance to meet some of them.
The Place To Be Seen:
Hennu Stall in Zermatt may be small, but that's because it's full of only the best people in their chicest ski attire. Follow your ears down the run home and you'll stumble across this "chicken coop" of cool.
The Music Venue:
Fly into Grenoble and you're just a short journey from Jack's Bar in Meribel and the best live music the Alps has to offer. There's always a theme or event going on here, so if you're looking for some cheap beer, people in costume, and the liveliest locals, check this one out.
The Best Drinks Deals:
If you have a thing for Scandinavians, or listening to Brits talk about their gnarly off-piste jumps, then Chambre Neuf in Chamonix is the place for you. They're famous for their drinks specials, so this is a great place to start a wild evening,
Related Posts :