Cancun is the perfect blend of cultural attractions and beachy, laid-back atmosphere to make your holiday just perfect. You will never be short of things to do in this amazing part of Mexico! Scope out on all the things to do by browsing your holiday to Cancun with Travelbag. But before you go, there are definitely some preparations to keep in mind and take care of, to ensure your trip goes smoothly.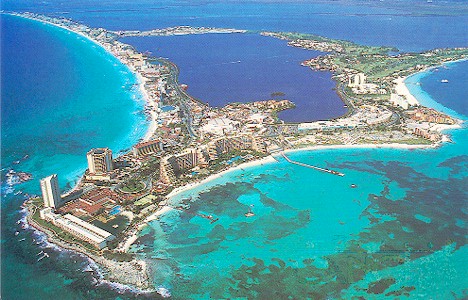 Hydrate
It will be HOT in Cancun, so you want to make sure you drink plenty of water before and during your time there! Make sure you are prepared to buy and drink only bottled water, as the tap water there is not safe for drinking. You can brush your teeth and shower with the tap water, just make sure not to swallow it.
Pack Beachy Clothes
You're going to be spending most of your time on the beach, right? You don't need to bring flashy clothes, since it's a casual atmosphere here. And dressing in flashy clothing can make you a target for thieves. If you don't exhibit that you've brought alot of flashy things with you, you'll be less likely to be robbed. Bring a few bathing suits, and something to wear for a beach cover-up. Sundresses are always a good bet. If you go between August and February, it can be rainy so bring something to keep you warm and dry. Don't forget a few pairs of sandals, including one you can comfortably explore town in.
Toiletries
What you need to bring in this category depends on where you'll be staying. Most resorts will provide you with basics like shampoo, but the more budget hotels won't give you more than soap. Cancun is very humid so don't bother with hair products! Don't forget to pack any gels or aerosols in a 3.4 ounce container or smaller and put in a Ziploc bag if they'll be in your carryon baggage.
Camera
Don't forget to bring something to document your awesome holiday! Whether you prefer to travel with a fancy SLR, small digital or just the camera on your phone, make sure you capture all the great moments on the beach and beyond on your Cancun holiday.
Disclaimer: This post was sponsored by Travelbag.
Related Posts :