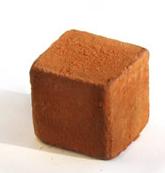 I love cake.  Any cake.  I'd kill for a vanilla slice (especially from Betty's of Harrogate).  I'd die for the perfect creme brulee. I'd push old grannies out of the way for my favourite M&S fruit tart.  But chocolate?  It's never been my cup of tea – in fact, I'd much rather have a cup of tea than a Kit Kat.
This was all true until I found a little chocolatier in Place Du Molard in Geneva.
Although I've never had chocolate cravings, my sweet tooth usually starts to niggle around the 3pm blood sugar low period.  So shop window displays with shiny bars of sugary goodness usually win me over with the promise of a rush.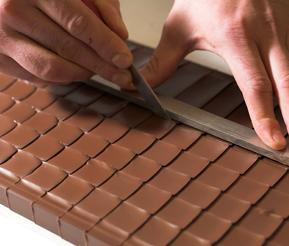 Chocolats Rohr appears to be a small time, family-run candy joint at first glance. Little did I know that the magical pieces of miniature orgasms inside date all the way back to 1936 and come from an orginal Swiss recipe by a man called Mr. Stankovitch.
Mr. Stankovitch gave the Pavé De Genève recipe to Hans Rohr all those years ago and the chocolate is still made in the exact same way to this day.
"Pavé De Genève", translating as "the pavement of Geneva" or "Geneva's paving stones" is made in a thick slab of quality, rich chocolate.  If you're a chocolate lover then you'll understand the appeal.  Cut into perfect square blocks, these treats emulate the paving stones at Place Du Molard and other streets of the city.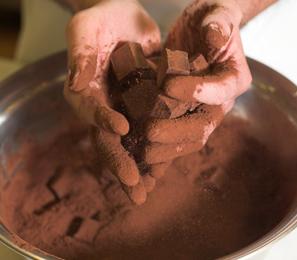 Finished off with a generous dusting of cocoa powder, these chocs are like nothing you've ever tasted before.
When travelling in Geneva, people will tell you that there's nothing like a good cheese fondue. But I think you should skip the four cheese melted gloop and dive straight in for a three course meal of Pavé De Genève, Pavé De Genève and Pavé De Genève.
That's my ultimate Geneva travel advice; if I coud only say one thing it would be that.
Pavé De Genève from the Original Chocolats Rohr
Ok, so I've preached about this magical chocolate.  But where can you get it?  If you don't want to wait until your boyfriend surprises you with two tickets to Geneva (dream on?) then you can purchase a box online from the original Chocolats Rohr of Switzerland.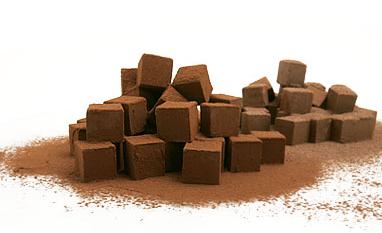 Now before you get excited about ordering your own little box of orgasmic paving, please understand that this kind of quality doesn't come cheap.
For a 250g box, expect to pay around £20.  It may seem extortionate but see it as the Dom Perignon of the chocolate world – it's tempting to go for a Tesco Asti to save your purse strings but I've been there and it wasn't good.  I found a cheap replica Pavé De Genève at the airport and it was tackier than a fake Rolex.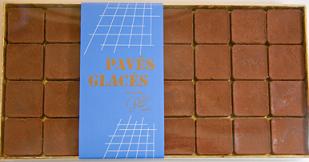 Visit the original Chocolats Rohr website to taste the original recipe.
If you end up trying Pavé De Genève, either in Geneva or from ordering online, please leave your comments below to let me know your thoughts. x
Related Posts :