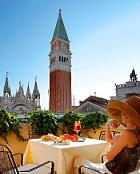 Hotel Concordia, the only hotel overlooking Saint Mark's Square.
From the small, narrow lane of Calle Larga San Marco, it's hard to imagine what treasures could be secreted within Hotel Concordia.  It's the only hotel of its kind, backing onto the famously historic Saint Mark's Square, giving guests and diners a panoramic view that's surely priceless.
You couldn't pay to breathe in this vision.  It's simply not for sale.
With all the plush and prolific hotels in Venice, you'd think that finding the perfect place to stay is easy.  But you'd you be hard pressed to find one with so much passion.  Hotel Concordia, the only hotel overlooking Saint Mark's Square, is full of heart; the hotel manager, Giorgio gives this away just by the way he walks around, the way he talks to his staff, and the way that everything falls together like a well-oiled machine.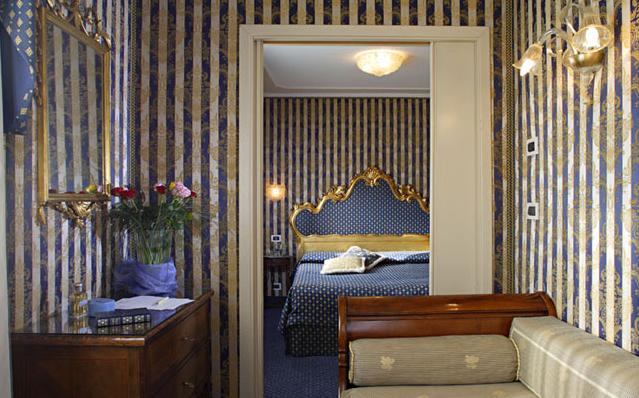 I always suspected that dedication in the hospitality industry was just an urban myth, but in Venice, there's just too much beauty not to be passionate.  Perhaps, this is why Hotel Concordia stands firmly in the running for possibly the best hotel in Venice.
The Best Hotel in Venice, in the Heart of Saint Mark's Square
Someone once told me that there's so much hype surrounding La Piazza San Marco, but they obviously didn't spend a night there.  If they did, they would know that this is the only place in the world where orchestras play spine-chilling pieces and couples dance into the night like there's no-one else around, it's the only place in the world where the sweet taste of a champagne cocktail can last all night because you're just contented to be there, and it's the only place in the world where people can find refinement without airs.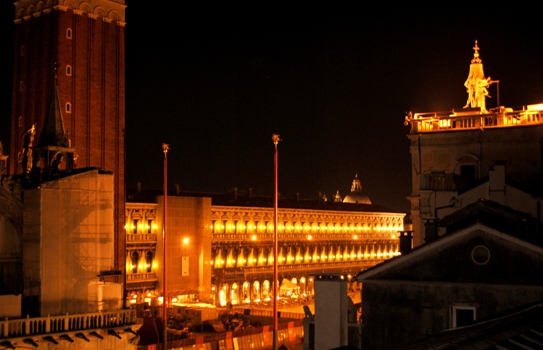 It's easy to understand why so many people search for hotels near San Marco Square.  It's full of discovery in the day, and so beautiful at night.  But there's no luxury like the only hotel overlooking Saint Mark's Square – the windows of this 4 star hotel are keyholes to an incandescent landscape when the sun goes down, and you'll be in the hands of people who really seem to care.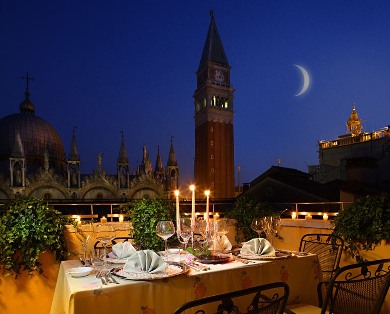 Hotel Concordia has 58 guest rooms, each with their own little notes of charm from 17th century Venice, and over 20 of the rooms are portals into the square's intricately detailed mosaics and spires. 
Three special bedrooms at Hotel Concordia can bring its discerning guests even closer to Saint Mark's Square, just a touch away with their exceptional balconies.  These rooms are perfect for honeymooners and couples who want the romance of private dining with the Basilica church as a backdrop to their meal.
If you want the best of Venice, there's no place like a room with a view on the Calle Larga San Marco – and you'll find no better place to dine than Hotel Concordia.  (Read more about La Piazzetta restaurant here)
Stay in the Only Hotel Overlooking St. Mark's Square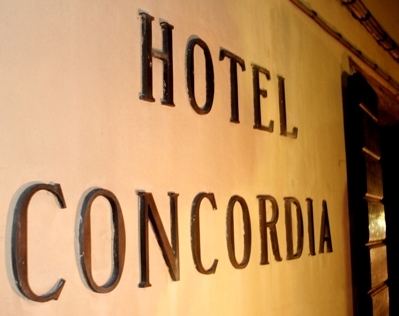 Opulence is wonderful, but opulence rarely shines alone.  It takes compassion and care from the people at the top, and the Beggiato family has been nurturing every brick, every mortar and every mosaic tile of Hotel Concordia for over 70 years.  Their love for the hotel trickles down to every guest who stays there, and there's a traditional Venetian atmosphere which fills the luxurious interiors. 
I don't chase luxury just for the sake of luxury – I chase charm and history for the sake of something interesting.  And I feel that Hotel Concordia in Venice has all the eccentric idiosyncrasies of an enchanting Venetian house.  All bathrooms are created with marble or beautiful mosaics, and each room offers something different.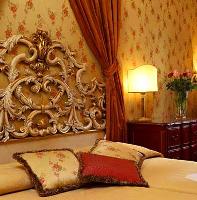 But more importantly, Hotel Concordia operates like a tight ship, day or night, and you will be looked after by a conscientious team.  Could it be because the Beggiato family business has always been led by a woman?  Could it be because of people like Giorgio and the hotel's kind and thoughtful staff?  I'm not sure what the exact recipe is, but Hotel Concordia has a tender, feminine touch – and it could quite easily be the best hotel in Venice. 
Book your stay at the only hotel overlooking Saint Mark's Square.  Visit the Hotel Concordia website to find out more.
Related Posts :