With so many amazing holiday destinations around the world, it can be tough trying to figure out where to take your family this year. From the theme parks of America to the romantic landscapes of Paris, there's no doubt that there's a wealth of choice, especially in Europe.
If you're looking to escape from the usual confines of traditional holiday destinations however, searching further afield across the world's spectacular oceans, then you may have already considered New Zealand, one of the most naturally beautiful countries on earth. With rich and diverse cities, and views to simply take your breath away, New Zealand is a family adventure like no other, so let's take a look at some top activities you shouldn't miss out on.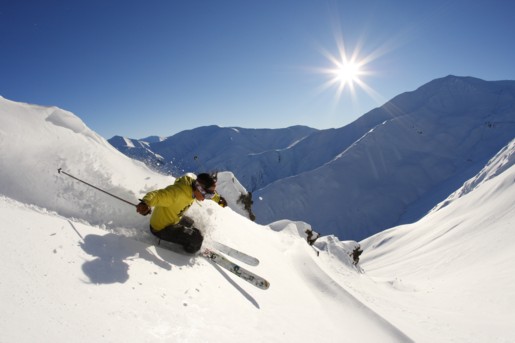 Skiing in New Zealand
With breathtaking scenery and fresh snow all around, New Zealand's winter skiing season offers some of the best runs in the world, perfect for a family getaway.  From June to October, the slops are usually packed with budding skiers and snowboarders, and if you book in advance then there's plenty of chance to get your airfares and hotels at great prices! Queenstown, Mackenzie, Christchurch-Canterbury, Wellington, Central North Island and Auckland are the 6 ski regions of New Zealand, each offering something different for families and individuals alike.
Experience the Maori Culture
The Maori tribes were the first people to discover New Zealand over 1,000 years ago, and they continue to be an integral part of the country's culture and history. Its rare to find a country with historical ancestors that are still active, and especially in New Zealand, it offers a different element to tourism that is enjoyed by the locals as much as the tourists. If you want to experience a Maori tribe, the tribal meeting grounds are the best place to observe, specifically in Canterbury, Rotorua, Auckland and Northland. Not only will you get to see the Maori singing and dancing, but they might even invite you to eat with them!
Water Activities
Seeing New Zealand by water is an experience you simply can't miss, with kayaking being one of the most popular ways! With thousands of kilometres of inland waterways and coastline to explore, a guided tour is certainly the best way to combine adventure and education about the area you're visiting. Furthermore, some guided tours are allowed exclusive access to many of the protected nature reserves, so be sure to check out prices before you fly out!
Sailing is another great way to see New Zealand in all its glory, and this is also very popular with families holidaying here too. From old, historic sailing boats to modern, luxurious floating hotels, exploring New Zealand by see is an unforgettable experience. If you want to find out more about amazing airfares to New Zealand, be sure to compare prices online.
Cuisine 
One of the best activities to experience in New Zealand this year is trying out the local restaurants, and if you're into your wine, you'll know New Zealand has some of the finest vineyards in the world! Vineyard tours are available throughout the country, and for great discounts, be sure to enquire at your hotel reception desk.
Related Posts :