New York, New York! They say it's the place where dreams come true. Sometimes, I feel as though New York is a little overrated, slightly over-exposed by the big screen, and incredibly talked up by unworldly Brit travellers who haven't looked at a single atlas in their lives. But I have to say, I loved it. I'm not saying it's my favourite place in the world, but I would definitely do it all again.
But what made New York really special for me was going in December, and I really, really, really, really (I mean it) recommend a Christmas visit to anyone who's thinking of flying over there. A New York Christmas is like something out of a movie; Miracle on 34th Street perhaps or Home Alone II?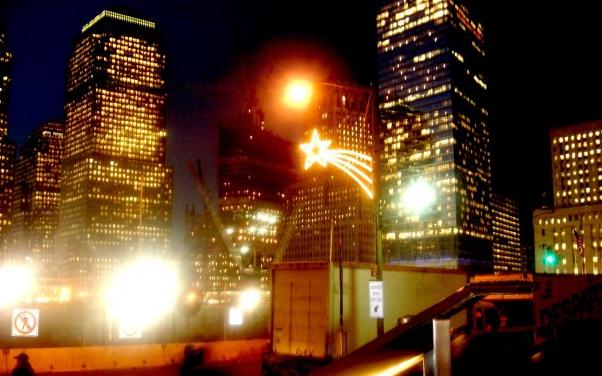 ♫ San-ta Claus is Com-ing to New York (Town) ♫
Christmas in New York city is a big deal, and just like the movies, people really do bash you out of the way for a cab and the steam rising up from the drains in the streets isn't fictional either. Christmas in New York is everything you imagine and more. It really does get you in the spirit of Noel, commercially anyway…..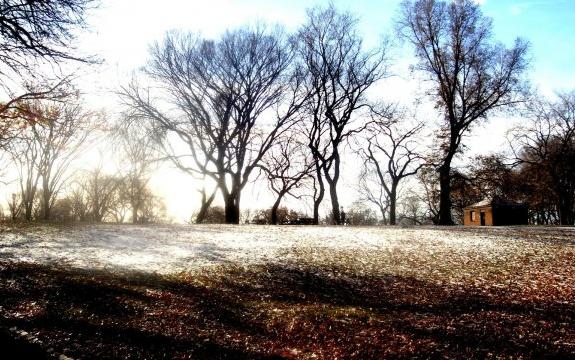 Bright Lights – A Commercial Christmas
The impressively showy Christmas lighting makes you want to spend lots of money in a huge toy store, and the way that people wrap up in typical New York colours (browns, blacks and greys) makes you wonder whether you're going to bump into Kevin McCallister.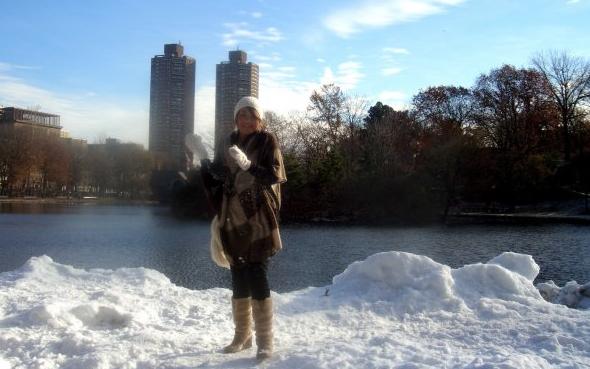 If you have a few days to spend in New York, Central Park deserves a whole day (morning and afternoon), simply because the place is so vast and there is so much ground to cover.
The winter wonderland scene and the crisp, winter air is all so refreshing.  An hour's walk passes by so fast so you'll be burning off those Dunkin' Donuts before you know it, and you could literally walk around for hours so make sure you wear comfy snow boots or walking shoes.
I stopped for coffee and a bagel (wasn't too fussed about the bagel) and later found a little food van selling hot roasted nuts, which was the perfect winter street food.  Then the one place I couldn't wait to get to finally came into view over the park horizon; The Wollman ice rink!
Ice skating in central park was something I had dreamed of doing since I was a little girl.  This was a very big tick off my list.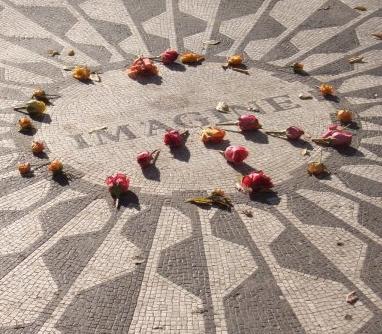 Other places you have to see in Central Park are:
1.    Strawberry Fields and Dakota Building – where John Lennon lived and died.
2.    The Mall – a pretty promenade lined with trees.
3.    Belvedere Castle – get panoramic views of the entire park.
There are so many things to do and see in New York, but I think the perfect way to finish off your day after a wintery, romantic Central park walk is to grab a bite to eat in Soho followed by a stunning night view at the top of the Rockefeller Center.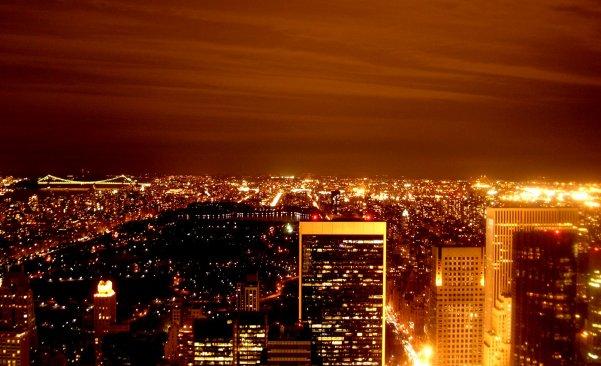 Top 10 Things to Do in New York
Read more travel blogs on The Smart Girl's Travel Guide
Related Posts :