London is one of the world's greatest cities to see and be seen, and image can mean a lot in a place that is so cosmopolitan. Spending long periods of time backpacking is not generally conducive to taking good care of your body, and you might feel a little bit out of place among the well-dressed and beautiful in Soho and other elite areas. Here are five tips for looking your best in the Smoke: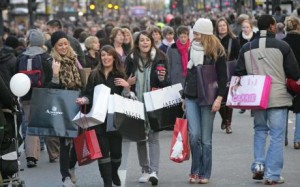 1. Shopping
London is a shopaholic's paradise, and there are endless opportunities for clothes and accessories for any budget. If you're splurging, check out Oxford Street, Harrods, or TopShop. If you're on a tighter financial leash, you can find great deals on trendy clothes in the Dover Street Market or Camden market. Wherever you look, you will find fashionable choices that can revitalize your look. If you're in the market for something more intimate, Agent Provocateur has some of the best lingerie in London.
2. Salons
Manicures, pedicures, hair styles, and any other treatments you want are easy to come by. London is home to some of the top names in the makeover industry, and with a little luck you can get an appointment with celebrity hairstylists like Nicky Clarke or Stuart Philips. If the luxury treatment is outside of your budget, you can find endless more affordable options all around.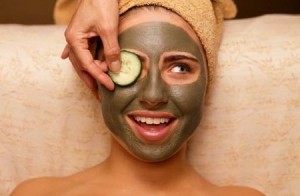 3. Spas
Nothing is more radiant than a happy woman, and few things make many women as happy as a quality spa treatment. Spend some time in the sauna, get a facial, do aromatherapy, and relax. Massage London of any style is a great way to clear your muscles of tension and your mind of stress. It's possible to get great spa deals on combined packages through discount websites that offer high-savings vouchers. This is the perfect way to make your money go further, whether you're treating yourself or coming up with a gift for someone else.
4. Tanning
England isn't exactly known for its sunshine, but that doesn't have to stop you from maintaining a healthy tan. Salons are available all around the city to help you keep looking your best even in the dreariest of London seasons.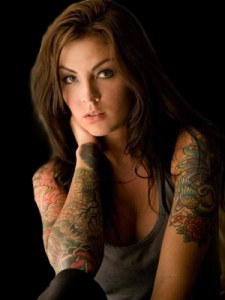 5. Tattoos and piercings
A more extreme option than some may wish to engage in, but beautiful to many. British tattoo artists like Nigel Kurt and Valarie Vargas are some of the most famous in the world, and artistic body modification of your own design is essentially the most unique method of decoration possible. Tattoos are deeply significant to many people, and can be a defining part of your style as long as they are not generic or tasteless. Bring home a souvenir!
However you choose to work on your image, it isn't hard to find ways to make yourself beautiful in London. There are always new options to explore!
Related Posts :