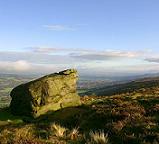 Pick up yer walking sticks, slip on those ugly walking shoes (just being honest), pack a few sarnies and prepare to take in some amazing views.  Ilkley Moor is one of the most underrated natural spots in the UK and I'm just very lucky that my lovely lair is just a few short miles away…..
If you can't rub two pennies together and the girls are off to Ibiza without you, forget them!  Take a drive to up to the beautiful Ilkley Moor – take your dog, take your man, take your granny, whoever you want – and soak up those country views around you.  And whatever you do, don't forget to take a deep breath right at the top.  You don't get air that fresh in suburbia.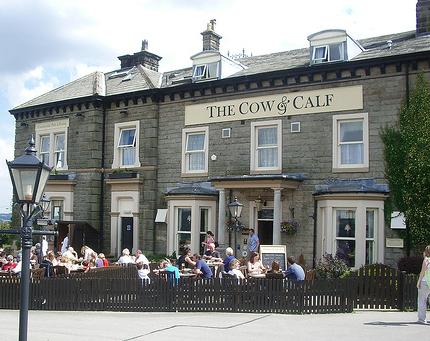 As a part of the Rombalds Moor, Ilkley is well known for the country song "On Ilka Moor Baht 'at".  There are two main climbing areas: Ilkey Quarry and Rocky Valley.  I personally love to park at Ilkley Quarry so that when I return after hours of walking (my favourite exercise!), I can stop at The Cow & Calf for a cold, refreshing beer.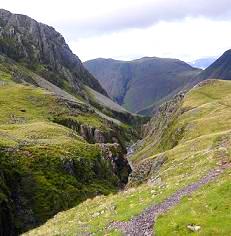 When you arrive at The Cow & Calf (don't be tempted to booze first – always booze after), you will be able to see able to see the biggest part of the natural crag.  You can't miss the incredible cliff; this is a great place to start.  There are a few winding pathways up, and already you will be able to catch a glimpse of the gorgeous views.  This is a great place to start your hike, and Ilkley is big enough for hours and hours of adventure, yet small enough to free roam without getting lost.
Stop anywhere on your route for a coffee or sandwich break and don't forget to bring your camera if it's lightweight enough for easy carrying. 
There's a cute little food and drink hut in the Cow & Calf Rocks car park, where you can warm up with a cup of tea, but I always recommend wearing layers and taking a waterproof pack-away.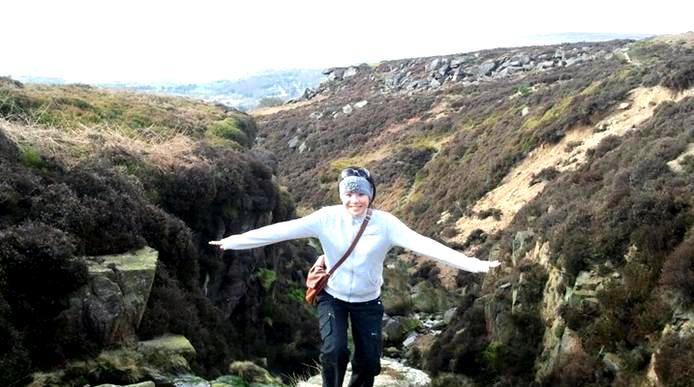 Related Posts :