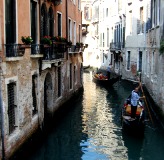 Prices in Venice and how to save!
Nobody said that you'd be saving money here. Prices in Venice aren't going to be the same as Zimbabwe but what did anyone expect? Venice is a beautiful and (to me) a very special city filled with some of my best memories. Every champagne cocktail was worth it and there's just no other city quite like the slowly sinking Venice.
It's no myth that some (most) places in Venice are overpriced and you'll hear that a lot from people who have been there. But to dismiss Venice altogether due to a few bad reviews is the most foolish thing you can do.
I love everything about Venice, even the fact that it's not that easy to find a reasonably priced restaurant with great food – I do love a challenge – and when it comes to caring for your pennies, it's all about knowing where.
Hotel Prices in Venice
Hotel prices in Venice can be very high especially if you are looking for something right in the centre of it all.  It seems that the closer you want to be to Saint Mark's Square, the more you'll be forking out. 
But you don't have to have a balcony overlooking the square to appreciate the wonders of the floating city.  You can stay anywhere as long as you don't mind walking around and travelling by water. The vaporetto water bus runs regularly and you can pay for a travel card up to 72 hours (33 Euros) making it so convenient to hop on and hop off.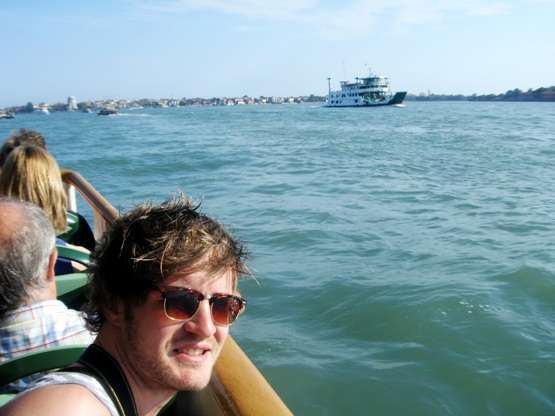 [Andy on the vaporetto]
How about staying on the island of Lido which is a 10 minute boat ride away from the centre or renting self catering accommodation? Apartments are much cheaper than hotels and you'll be surprised at how well furnished they are.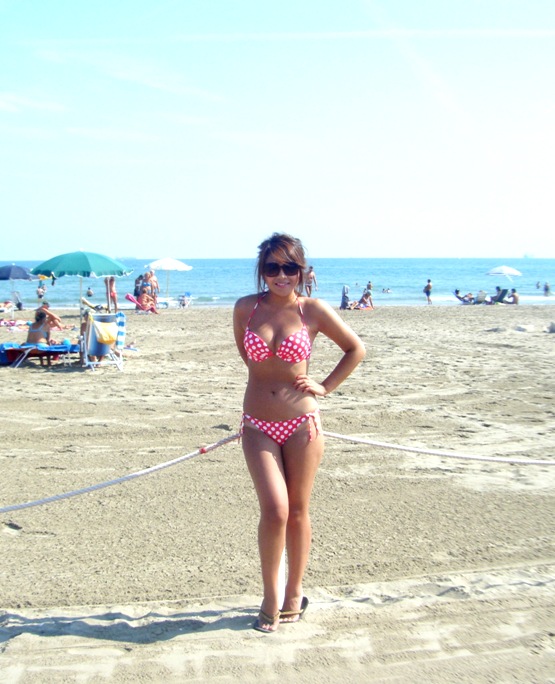 [Me on Lido Beach]
Rent an apartment online with Oh-Venice.com and save enough to splash out on a champagne dinner. 😉
Wining and Dining in Venice
The other day someone contacted me about getting a quote on "hidden gems around the world" for an article he was writing; immediately, I thought of La Pizzetta at Hotel Concordia in Venice.  Anyway, he told me that many of his friends had warned him off Venice because of cost and quality . This made me a little sad (and a little angry) that they hadn't met the wonderful Giorgio.
Hotel manager Giorgio told us, "In Venice, there is good food and there is bad food". He was right.  And this is what so many holiday makers complain about when it comes to reviews of Venice. But what happened to good old research?
Search for places to eat before you go and always read other people's reviews. Trip Advisor can be subjective but it's good to get an idea of what other travellers think.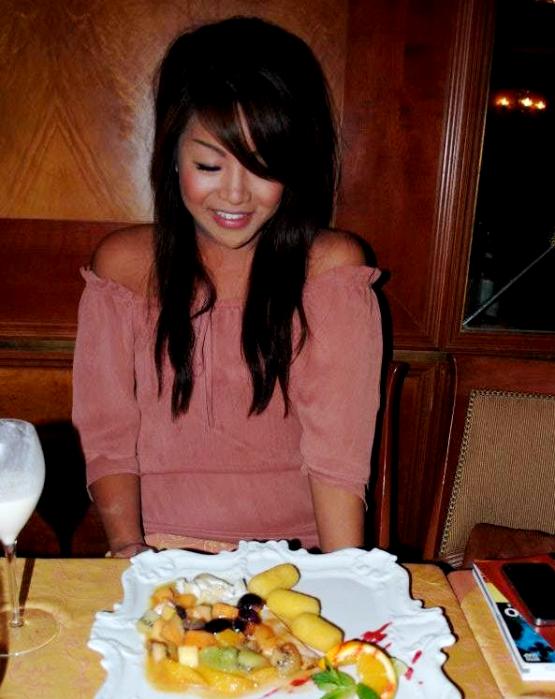 [Seabass at La Piazzetta]
Eating and drinking prices in Venice won't be cheap but there's really no way to get around that unless you can go through your entire holiday sober. When it comes to food, you can definitely make a saving with the pizza slice joints dotted around the city – but be aware that not all of them will serve delicious, freshly cooked pizza!
Gondola Rides in Venice
Personally, I don't think gondola rides are essential to your Venice experience and you'll feel surrounded by gondolas wherever you go. Just watching them go by is wonderful and you'll already have a lot of time on the water if you travel by water taxi or vaporetto.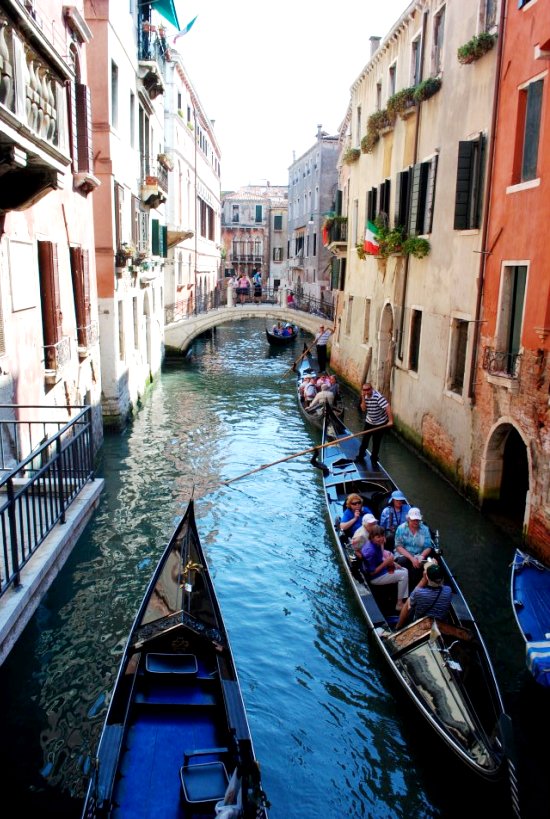 Gondolier prices tend to be similar across the city; just be sure to find out what the going rate is before agreeing to anything.  Singing gondoliers will charge extra too but you can find some discounted prices on the internet before you fly if you're not keen on hopping onto a gondola spontaneously.
so, prices in Venice aren't exactly going to woo your bank manager but the experience of such a beautiful, culture-filled city is definitely worth it. I also think it's important to splash the cash every once in a while, and where better than Venice?
I really hope you enjoy your time in Venice! And don't forget to pop into Hotel Concordia for a night's stay or just for a delicious dinner.