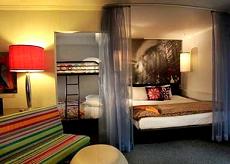 I walk up the red carpet and Mustard-gold curtains swing open as I approach the hotel's entrance.   An enlightening and almost God-like music fills the atmosphere as these curtains open and close behind me.  Am I famous?  

No I wasn't dreaming – that's just the feeling you're supposed to get when you arrive at the Helix Hotel in Washington DC.  But one feeling overpowered all the artificial elements and that was one of absolute silliness!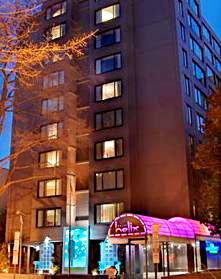 As a part of the Kimpton Hotels Group, the Dupont Circle Helix is designed with a unique boutique theme; a little bit Hollywood, a little bit Austin Powers and a little bit 60s mod. 
I think the concept is to make hotels guests feel sexy (leopard print bath robes), important (God-like sound effects upon entrance) and totally groovy baby (60s décor and retro mini bar – with Pez might I add!). 
As exciting and funky as it all was, I couldn't help feeling that the automatic curtain for a front door and the added cartoon sound effect – which was all a bit "ta-da!" – was maybe a smidgen on the tacky side.  All in all, the whole experience was pretty cool and the hotel bar was decked out immaculately. Other Hotel Helix Washington DC reviews I've read online seem to share a few of my little niggles, but some people also really loved the themed madness. Here are my thoughts anyway…
My Hotel Helix Washington DC Review
3★star rating
Price: hmmm…..my bank manager isn't smiling
Location: downtown Washington
Service: good
The staff were very friendly during my stay.  Luckily, they didn't play any weird roles to uphold the hotel theme, and nobody said "groovy baby" to me or gestured the peace sign as I walked by.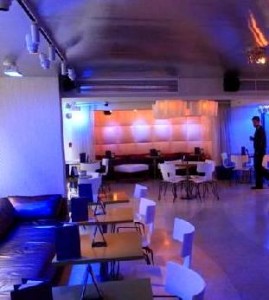 The bar staff tempted me in to the Helix bar with a free cocktail and they were all very chatty.  Not sure how accommodating they would have been to a bearded male visitor not wearing a skirt if I'm completely honest, but they made a good impression on me anyhow.
For the price of the Helix hotel, I wouldn't be thrilled to pay that amount again if I returned to Washington.  But I am definitely glad to say that I've been there and given it a whirl.
A Groovy Room with a PS2!
My room was decorated with a strong 1960s theme and personally, I thought it was all done very well, but I did have a sneaky suspicion that perhaps some of the furniture was sourced from Ikea.  I had a curtained sleeping area which was very cool and faux fur throw on a large king size bed – all very comfortable.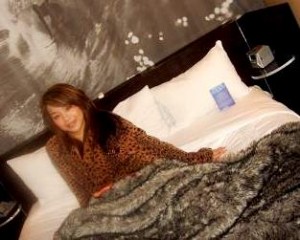 Leopard print robes and slippers were perfect for lounging around and playing on the PS2 and the mini bar brought back a nostalgic feeling of buying sweets from Woolworth's with PEZ and popping candy. 
The miniature voodoo doll and powder pocket mirror didn't add much to the mini bar selection; I already packed my own mirror thanks and if I wanted to voodoo my travel buddies, I'd have packed my own witchcraft items too.  But the concept was quite amusing for a few minutes. 
To Stay or Not to Stay?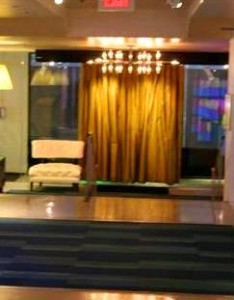 If you're looking for simple class and quality, The Hotel Helix in Washington DC is probably not for you.   I think it depends on what time of day it is but the lobby area usually has loud, pumping music and light-up wall panels which make you feel like you're in a nightclub.  Not ideal when you're jet-lagged. 
The bar, like I said, is stylishly decorated and very funky, but surprisingly empty.  It gets a bit busier at night but most visitors aren't likely to spend their evenings in the hotel. 
If this themed hotel malarkey isn't for you, you'll be able to find somewhere decent for around the same price. Other Hotel Helix Washing DC reviews I've read seem to be pretty mixed, so I guess it's each to their own.
Washington DC was a flying visit for me.  I think I'll try somewhere a little more toned down next time.  But I'd like to thank everyone at Hotel Helix for an interesting experience.