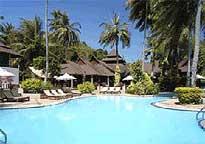 Rated 3.5 ★star by TheSmartGirlsTravelGuide.com
Located on the quieter, more romantic side of the island, the Holiday Inn resort of Ko Phi Phi isn't your typical Holiday Inn. Expect to pay similar prices, but instead of a dual carriageway view like you get in Kensington, or a city centre view like you get in Liverpool, you'll be surrounded by unspoiled beach.
The Holiday Inn has always baffled me; why charge higher prices than a Premier Inn when your rooms and facilities aren't actually better? So I was a little apprehensive to say the least. But the combination of the excellent Thai service industry and the gorgeous surroundings didn't make it feel like a Holiday Inn at all.
Read my full Holiday Inn Resort Phi Phi Island review below…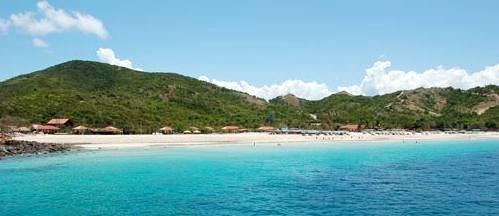 Holiday Inn Resort Phi Phi Island Review
3.5 ★star rating
Price: fair for the location
Location: perfectly located on Laemtong Beach
Service: very good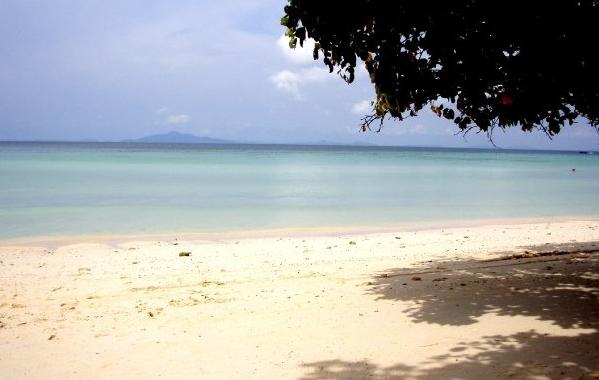 Laem Tong Beach is the more tranquil part of the island, more suited to couples. If you don't fancy slumming it in a budget beach hut and wet t-shirt competitions or cocktail buckets don't excite you, then Laemtong Beach should be on your list.
Holiday Inn Resort Phi Phi Island: Great Room Quality
I stayed in a 'King Garden Bungalow' for about £70 per night, and considering it was the best rate accommodation available, I was pretty pleased with both the room and the setting.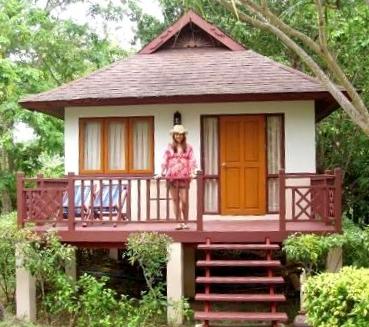 The beautifully kept garden was a good consolation for not having a beach front apartment (a little pricier than the garden bungalow) and everything was in short walking distance. But please note that gardens attract wildlife so you'll meet a few geckos, frogs, bugs and crickets during your stay. As long as this doesn't alarm you too much, you'll find the bungalow very comfortable.
The bungalow is divided into two main areas: the bedroom with a king size bed, TV, CD player and seating; and the bathroom / wardrobe area where you will find a basic dressing table and a spacious shower. Everything is very basic but comfortable enough.
Food and Service at Holiday Inn Resort Phi Phi Island
This is where things start to feel a bit too "resorty" but you can't exactly complain when you've chosen a Holiday Inn resort. I've read a few online reviews where people are ripping the place to pieces but it's very simple – if you want something exquisite and "un-resorty", don't book into a Holiday Inn Resort (clearly detailed on their website).
The evening buffet was basic but the choice was good. The breakfast buffet was very good, with some of the best pancakes I've ever tasted. If you really want to experience good beach food, eat at one of the beach front restaurants owned by sea gypsies.
I think the most important thing to note is the quality of service, and I found everyone extremely friendly and helpful. 
Things to Do on Laem Tong Beach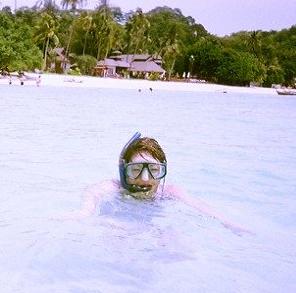 The secluded beach (for the posher travellers) was very relaxing. But I'd be lying if I didn't admit to a little boredom when the sun went down. Away from all the noise, the students, the backpacking slummers, I was also away from all the nightlife too. The evening entertainment at the beach front bar and at the hotel's open air restaurant was pretty dire but most hotel entertainment is.
If you are unsure about which side of the coin you want, book a few nights on each side of the island. Embrace the cocktail buckets and then enter into a secluded paradise to wind down.
Here are some things you can do on Laem tong Beach:
Relax by the hotel pool
Go snorkelling
Go scuba diving
Beach football / volleyball
Use the resort tennis court
Kayaking
Beach front dining
Beach picnics
Island excursions (to other parts of the island)
Related Posts :