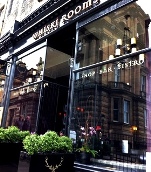 Want to try haggis in Edinburgh?
I was desperate to. What's the point in travelling all the way to Scotland (like a whole 4 hour drive, ha ha) if there was no a) haggis and b) tartan? We found the Whiski Rooms along our travels walking from our lush apartment overlooking Grassmarket down to the famous George Street.  Although I'd heard great things about The Witchery and Tigerlily, the Whiski Rooms just kept catching my eye.
I spotted haggis on the menu and my heart was set.  Even when after the first night, we were turned away due to chockablock bookings, I still insisted that we return the evening after. Yes, I'm one of those people who doesn't give up once I get an idea in my head. 
Finding Haggis in Edinburgh
So the haggis didn't exactly blow me away.  But I knew that all along. I simply wanted to tick a little box.
The luxury Scotsman Hotel recently won an award for its tasty breakfast haggis and Cafe Cassis is a hot favourite for haggis lovers on Trip Advisor. And let's not forget the Witchery which is well known for the priceless Royal Mile location (on the Castle's doorstep), the traditional Scottish grub, and the spook-filled atmosphere. But the Whiski Rooms stirred my interest and it looked like a great place to taste haggis in Edinburgh for the very first time.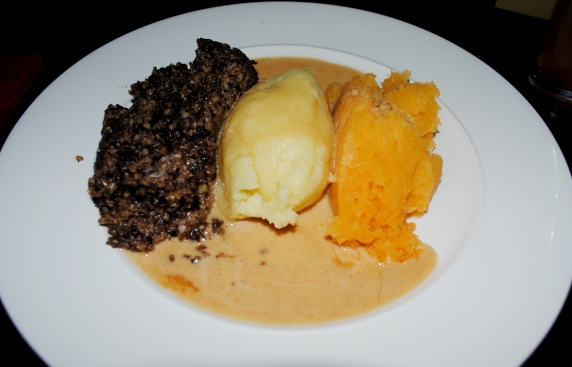 As a haggis virgin, I have to admit that I wasn't exactly moved by the crumbly bits of meat. Served alongside mashed potato, which in no way competed with Andy's Yorkshire mash, and a swede mash which didn't quite match up to Marco Pierre's swede puree (yes I've had his puree), I soon realised that I had built myself up a little too much.
But I knew all along that haggis wasn't exactly going to be a wild taste explosion. So I was simply warmed by the fact that I'd finally tried Haggis in Edinburgh. And when I return, I will be trying it again.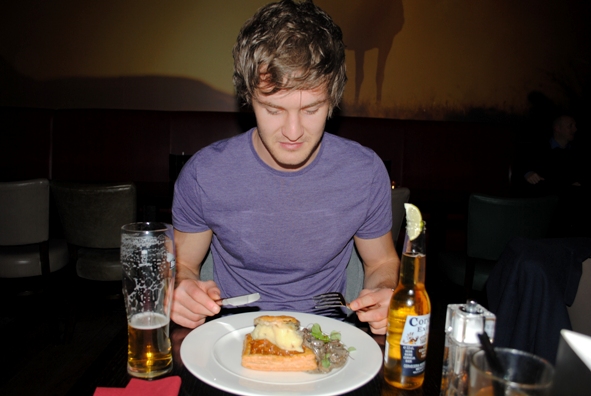 Andy had a Steak and Innis & Gunn pie which he seemed to enjoy very much. Never been much of a whisky girl (more of a vodka gulper) so the whisky based cocktails had a bit of an edge for me but I'm sure for a seasoned whisky swigger, they were just lovely.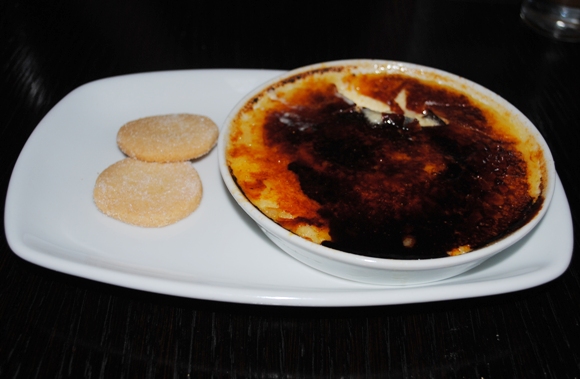 My creme brulee was just beautiful; the custard was chilled and a wonderfully stiff texture (set just the way I like it) and the sugar topping made the perfect cracking sound against my spoon. 
I went to the Whiski rooms to try Haggis in Edinburgh for the very first time, and to get to know the national tipple a little better. As it turns out, I was more taken by the dessert. That's just typical of me!

Let me know if you find great haggis in Edinburgh as I would love to return very soon!
All my love,

Related Posts :