When you think of an all-inclusive holiday, what comes to mind? Packed tour buses, staying in the same hotel with tons of other travelers doing the same thing, substandard food and "organized fun"? If you're anything like me, those might be some of your preconceptions of all-inclusive holidays. But you're definitely not alone; these are common stereotypes of this type of holiday.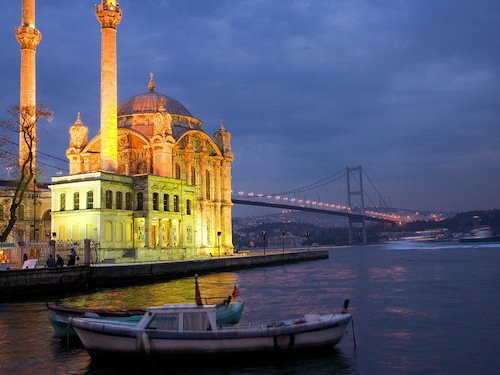 But I want to show you that all-inclusive holidays aren't what they used to be- or what they're made out to be. They're an awesome way to travel without guilt or stress because you don't even need your wallet! Imagine that: a holiday without restrictions or worry about how much money you're spending each day. This is totally possible, because First Choice offers incredible packages for their all-inclusive holidays and they'd love to whisk you away!
One preconception that I had about all-inclusive holidays is that there's no adventure. Everything is planned out in advance, so you're just going along for the ride. And when I'm traveling with my significant other, adventure brings out the romance in our journey! But watching this family get whisked away to Turkey showed me that all-inclusive holidays are definitely adventurous and romantic. They were able to enjoy the luxurious amenities included in the holiday, while choosing the activities they wanted to make their time special.
Another myth that I believed before about all-inclusive holidays is that the options for food and accommodation aren't quite up to standard. After all, it's all-included, so how can they make everything so top-notch? But after seeing the amazing hotel and restaurants that this family enjoyed, I was totally convinced that my preconceptions are false. First Choice offers up incredible places to stay and eat while taking away the stress of thinking about how much money you're spending each day.
So when it comes to planning your next holiday, I'd definitely recommend going with an all-inclusive package like the ones offered by First Choice. They will save you money in the long run, and take away the stress of money so you can go ahead with having a great time! At the very least, check out the video for yourself and see if it changes the thoughts you've previously held about all-inclusive holidays, too.
Related Posts :