Places to pee before you die
Don't you just hate Mondays? Never fear because here I have some truly distasteful toilet humour, brought to you from all corners of the globe.
Here's a strange collection of funny toilet photos, documenting the weirdest and most unusual toilets from around the world. Who knew you could have so much whilst having a p*ss? 
If you're easily offended when it comes to religion, the arts, or just human dignity, turn away now.
10 Funny Toilet Photos:
1. Beer Keg Urinals (Monteith's Brewery,New Zealand)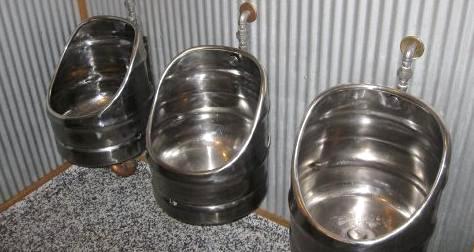 This is the ultimate metaphor for recycling. Wee into the very containers which filled your bowels in the first place.
2. Big Boy Urinals (Zeta Bar, Kuala Lumpur)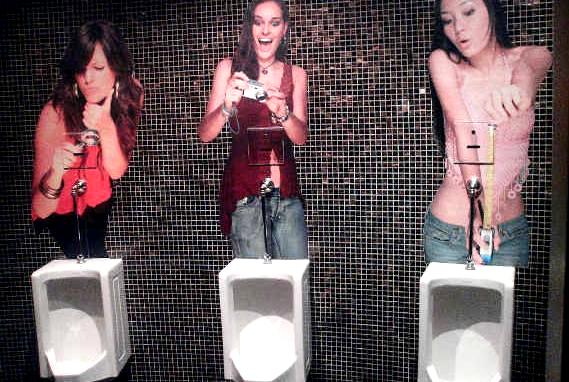 Get the ego boost you've always wanted the next time you visit Malaysia.
3. Solid Gold Toilets (3D Gold Jewellers, Hong Kong)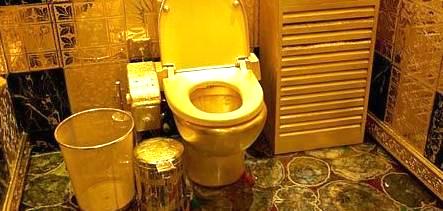 The most expensive lavatory you will ever wee in. So make it a good one.
4. China Pattern Toilets (John Michael Kohler Arts Center, Wisconsin)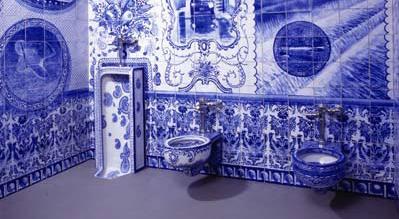 Your grandma would love this.
5. Flower Urinals (Dobbies Garden Centre, Somerset)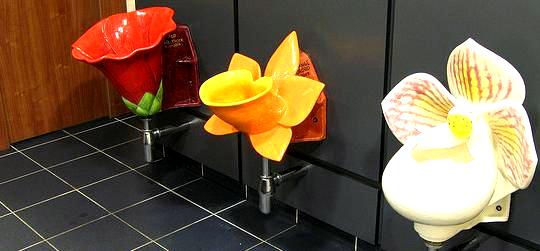 Something fragrant for something that isn't. From Somerset in the UK.
6. Sex Object Urinals (Weiterstadt Shopping Centre, Germany)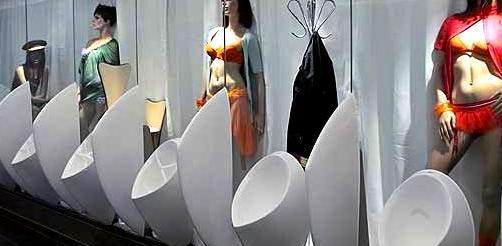 A place where you can wee and view women as sex objects, all at the same time. I bet this could get a little confusing.   
7. Virgin Mary Urinals (Chong Qing Restroom, China)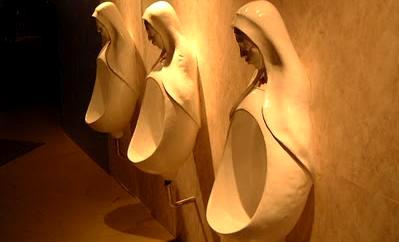 From the world's largest restroom (a four storey building of unusual toilets), China brings you the Virgin Mary urinals. What better way to say "p*ss off!" to religion than this crude creation?
8. Aquarium Ladies Lavatory (Akashi, Japan)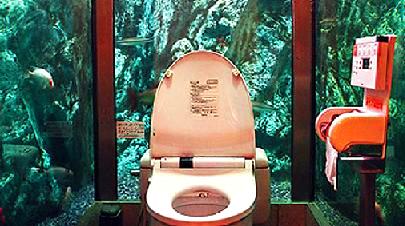 The only place where women can witness one of nature's most amazing creatures (the giant sea turtle) whilst attending to nature's necessities.
9. See-through Toilet (Basel City Centre, Switzerland)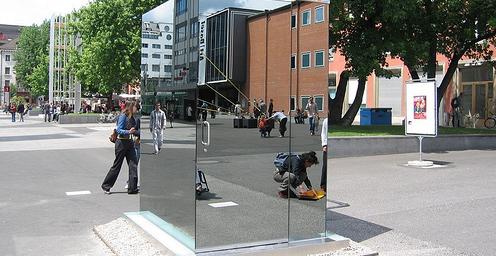 This may look like an ordinary mirrored toilet cubicle, but from the inside the glass is completely see-through, so you can watch people fix their hair or re-apply their makeup in the mirror as you unload your bowels. Nice.
10. Musical Urinals (Freiburg, Germany)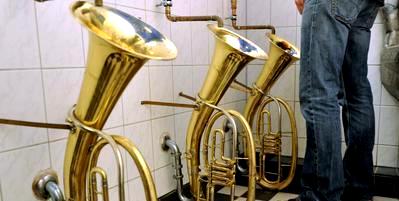 Blow your own trumpet at this pub in Freiburg. No musicians were offended in the making of this…..not that we know of anyway.
Follow The Smart Girl's Travel Guide on Facebook for more weird facts from around the world! x
 
Related Posts :