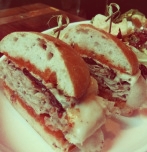 Finding great food in New York City
Now I have to admit, finding quality cuisine in the US isn't easy for a British girl. I may be wrong but we seem to have access to brilliant cooking with fine, healthy and fresh ingredients – something which seems lacking in America. New York was no different. But I was on a mission to find something to write home about.
Peel away the layers and layers of greasy goods and there are a few gems which could be worth trying out. Don't expect wonders on a budget but such thing as a vegetable does exist if you look carefully. 😉
Here are my findings….
Where to Eat in New York
Greasy burgers and fatty fries are available almost at any corner. Calorific coffees and sugary goods are a great afternoon fix if you've been walking all morning.  And oily pizza slices can be quite satisfying if you don't gorge too many slices. But this is just a bad representation of New York's real food.
Here are some places I liked:
1. Miss Mamie's Spoonbread Too is nice and homely

Miss Mamie's is a fantastic little diner, family run and family run looking (you know what I mean), located in Harlem. And this is the place to discover soul food. Maybe I'm wrong about this place but as a soul food virgin, I found it to be money well spent on a new culinary experience.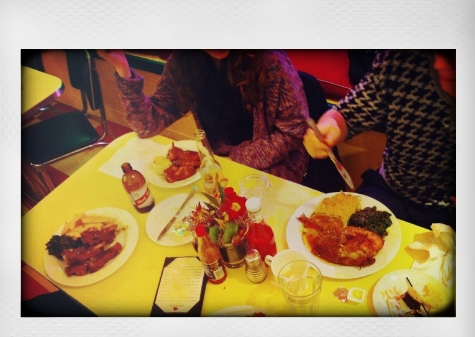 2. Locanda Verde is wonderfully rustic
Don't be put off by the Hollywood hype on this Italian restaurant. Located in Tribeca, Robert De Niro's restaurant is surprisingly scrummy and you'll find that everything is delivered in a casual, rustic way. Nothing too fancy but the menu is quite rich and satisfying.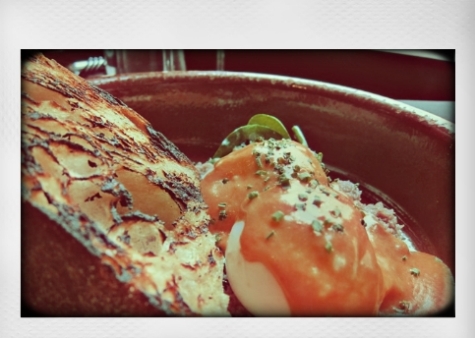 3. La Nueva Conquista is perfect for a rainy day
I'm not sure why the rain helped but it did. The filling lunch menu was served without the help of pretty aesthetics; all substance, no bullshit. This humble little eatery has been around in Soho for around 50 years and it's the perfect place to fill your boots with a big serving of Dominican deliciousness. If you don't mind the dodgy looking exterior (expect nothing fancy), it's worth a whirl.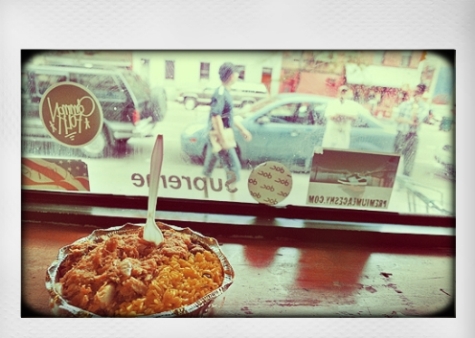 I hope you find something scrumptious on your travels to New York! There is so much choice and the culturally diverse options are truly endless. Don't stick with the burger and chips just because it's easy – make sure you dip your toe in the global cuisine!

For flights to New York, visit Cheapflights.com or my fave comparison site Skyscanner.net to make sure you get the best deals.

Related Posts :