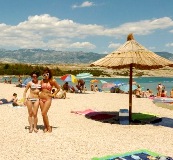 The tiny Croatian island of Pag underwent an invasion of festival goers and house/techno music fans last week as Hideout Festival stormed into its second successful year. The weekend was a complete blast and admittedly, my trip was all about the music and the non-stop raving…..but I can't forget to mention the beautiful beaches around us. After all, we had to crash somewhere when we missed the last bus back from the festival. 😉
We stayed in the quaint little town of Novalja, just metres away from the stunning coast. On my first night there, I witnessed one of the most beautiful sunsets I'd ever seen.
This wonderful view was just metres away from our rented apartment and I'm sure you will agree that this Croatian sunset is the perfect way to begin a good night….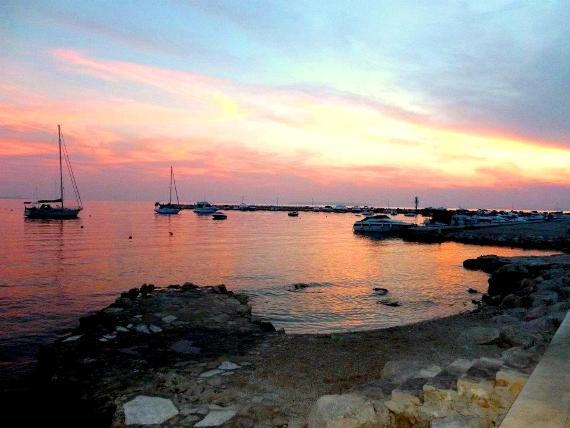 To the locals, Pag is known as "The Rocky Island" and many of the island's beaches are layered with pebbles, rocks and shingle. I noticed that many locals were proud owners of Crocs and jelly shoes which helped them walk comfortably on the beach and also to get in and out of the water without scraping their feet.
I have to admit, despite the slight discomfort of lsunbathing on a bed of rocks, not getting sand everywhere (including my hair), was pure bliss. If you're more of a sand-in-between-your-toes kind of girl, then I suggest you read on….
Trincel Beach
Trincel Beach has been crowned as the most beautiful beach on the island found in the sleepy town of Stara Novalja, North-West of Novalja. It's a bus ride away and has the finest sand on the island.  The beach also has a mini bar and fast food outlets and is close to the main road leading back to the centre.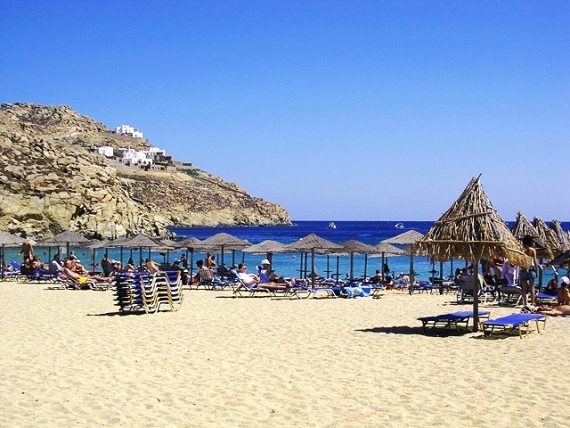 Zcre Beach
Zcre was the most popular beach during festival week, and it's no surprise being the key location of the festival's superclub venues. Zcre Beach offers a vast (pebbly) space, lined with bars, restaurants, ice cream stalls (Kontiki ice lollies are the bomb by the way) and fast food vendors of every kind. In the weeks running up to Hideout, you almost get a little sense of Ibiza's Bora Bora beach but I've been told that it's a much more tranquil place to relax off-season.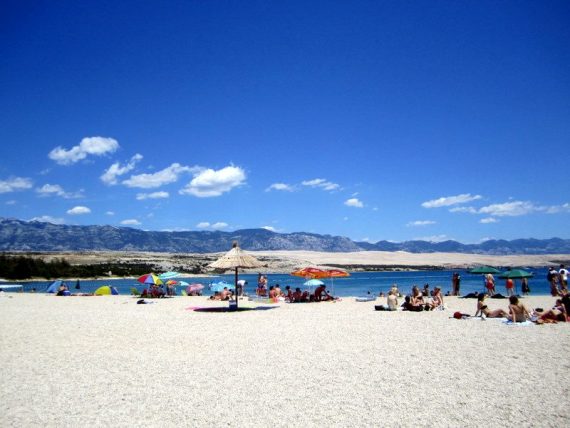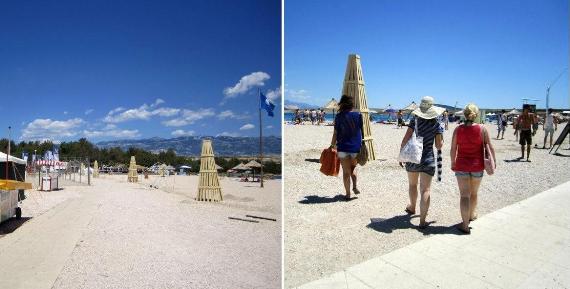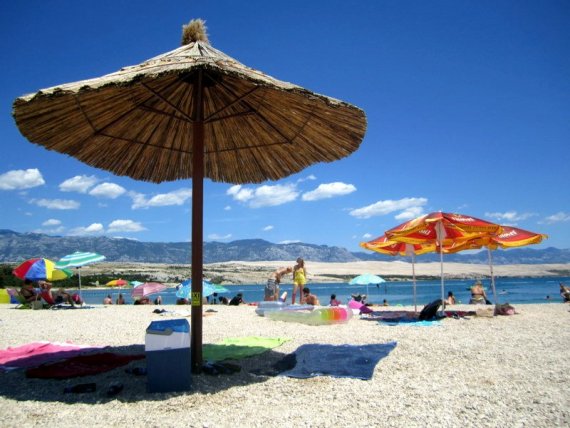 Babe Beach
This hidden gem, is one of Pag Island's more secluded beaches. With a cute little beach bar disguised as an adorable hut (with all of two bar staff), it's obvious that it's a popular hangout for local beachbums. Invest in some jelly shoes for the rocky seabed and have a little dip in the water too cool off!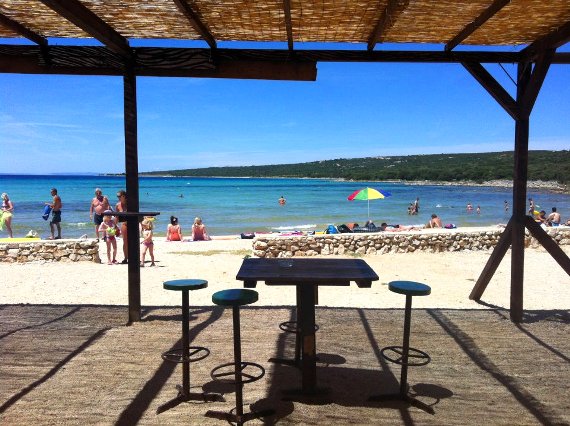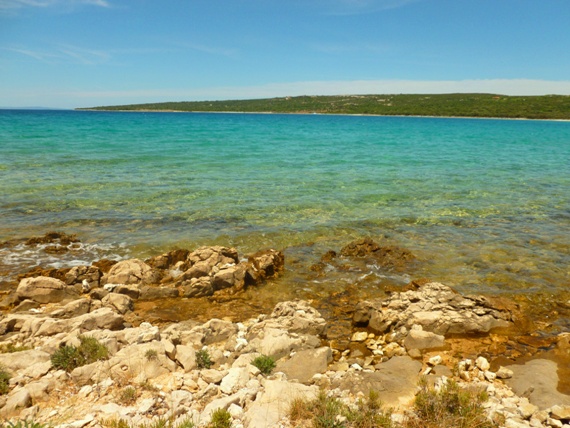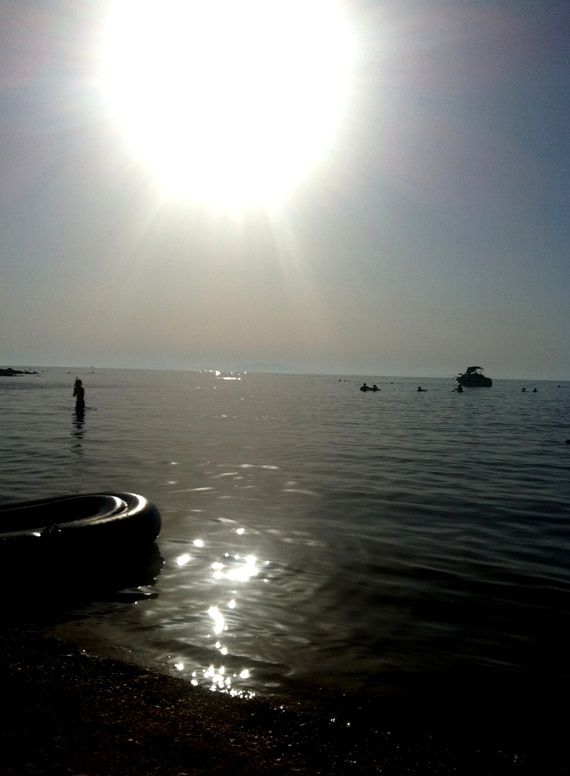 [Photographs by Mags Yip / Kira Lauber]
Enjoy Pag Island! And don't forget to explore Pag Island's different beaches! It's a rocky, rocky place and I broke my favourite pair of (cheap) flip flops getting in and out of the sea – so make sure you invest in some Havaianas or a pair of iPanema flip flops.

Related Posts :