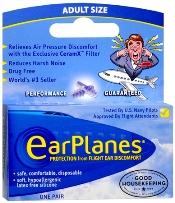 "Ouch" is not the word. I don't know why but I seem to be the only person suffering from severe ear pressure and pain whenever a plane descends. Whilst every other passenger on board is getting excited/fearful about their destination/death (cross out as applicable), I'm writhing around, exerting a squealing noise, certain that my brain is about to explode.
If you suffer from ear pressure whilst flying then you'll be able to empathise with my problem. But I have a little something-something which may soothe your symptoms for a more comfortable journey!
Since trying EarPlanes® ear plugs, my situation has greatly improved. In fact, on my last flight, I actually slept through most of the descend and woke up with minimal irritation to my ear drums (it usually feels like tiny little men are dancing around my ears making bongo music and pulling my brain in opposite directions).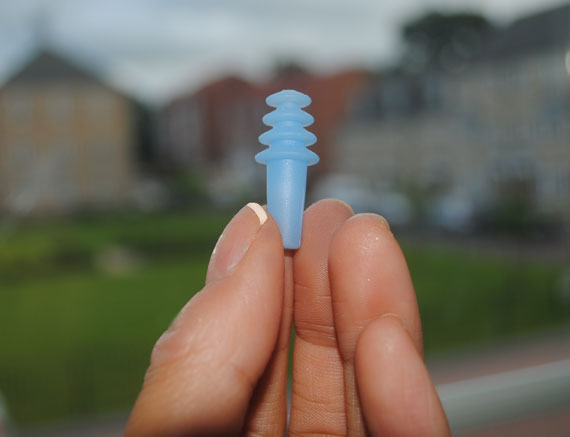 The EarPlanes® ear plugs are nice and snug in my ears and the Exclusive CeramX™ Filter helps to relieve most of the air pressure discomfort.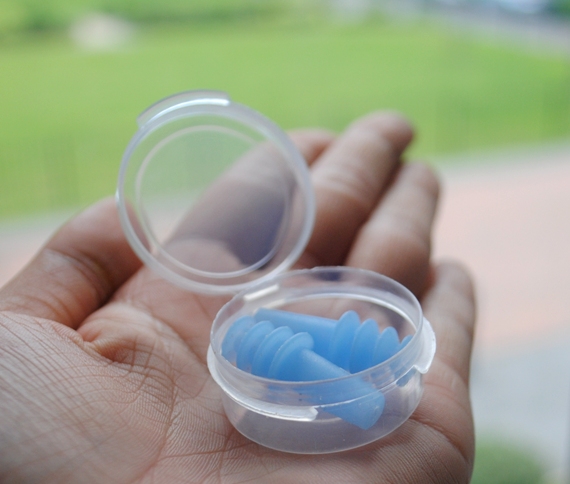 They also come in a convenient carry case which lives happily in my coin purse or jeans pocket.
I tested these out for my recent trip to Croatia and it worked a treat!
And now, I definitely will not be travelling anywhere without them! Many thanks to Cirrus Healthcare for these ear plugs. You've made my life that little bit easier.


Related Posts :