Great curries in India…..and the weird ones too…
It's the last and final day of National Curry Week, and despite our love for roast beef and Yorkshire puds, Indian curry is still the nation's favourite cuisine. That's why the curry houses of Great Britain are always bustling with noise and hungry chilli chasers. But with Chicken Tikka Masala coming up tops as the country's number one dish, we may not be giving India the full credit it deserves.
Here are five curries in India that you probably didn't know about…
1. Sorpotel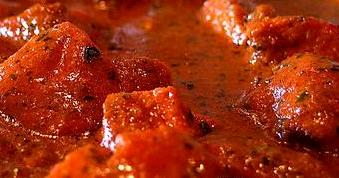 This traditional curry originates from Goa and takes three days to make – that's not a typo – three whole days!
Made with pork liver meat, pig's blood, chilli powder, cumin, turmeric, cardamom and cassia bark, the Goan Sorpatel curry requires several stages of heating and cooling before it's finally ready for devouring.
2. Murgh Makhani (Butter Chicken)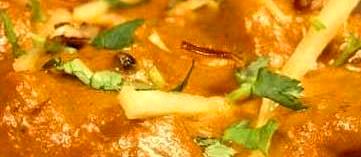 This can be found in quite a few decent Indian restaurants in the UK, so if you come across it, make sure you give it a try. If you can't handle heavy spices, the Murgh Makhani dish is a fantastically smooth and creamy curry that doesn't burn. It's less sickly than the over-hyped Korma and gives you a balmy, buttery feeling of satisfaction. A great winter warmer for the faint-hearted!
3. Indian Watermelon Curry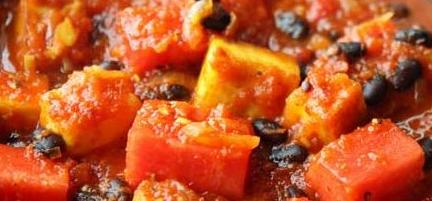 This unusual recipe from Rajasthan is rather refreshing and surprisingly enjoyable; it's the perfect mouthwatering dish fuses together the cool and delicate textures of watermelon with sharp flavours of garlic, coriander, mustard seeds and chilli.
4. Papad Curry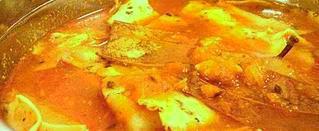 Another curious curry from Rajasthan is the Papad curry, meaning "popaddom curry". It is a traditional family favourite made from fried Poppadoms which are simmered in a garlicky curd gravy, and is best served with steamed basmati rice.
5. Talakaya Mamsam Pulusu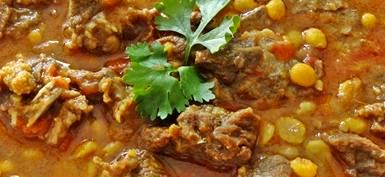 Talakaya Mamsam Pulusu meaning "goat's brain curry" or "goat's brain stew" is a bizarre favourite amongst the Andhra people in India. If you can get over the strange parts of goat's head and goat's brain, you'll find this masala and tamarind based dish extremely tasty. Just think…..it's probably no different to what you'll find in your favourite British sausages!
Follow The Smart Girl's Travel Guide on Facebook for food and travel updates!
Happy National Curry Week! x
Related Posts :