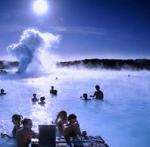 The Blue Lagoon spa is just 22km miles from Keflavik airport, so if you're looking for the perfect way to wind down before you catch your flight back home, rest your weary body here.
Completely powered by geothermal energy, the Blue Lagoon omits a pungent smell of sulphur. Very much like rotten eggs, this smell may be a shock to the system at first but after a while you do get used to it.
The relaxation element and the endless funding of natural mud almost makes the stench evaporate from your mind.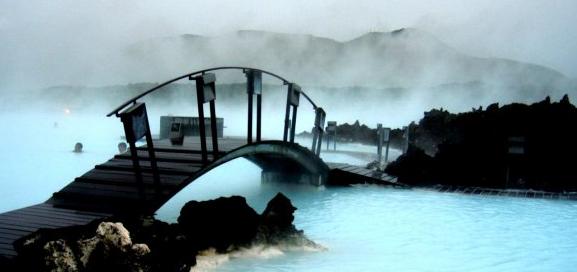 4 Million Litres of Geothermal Seawater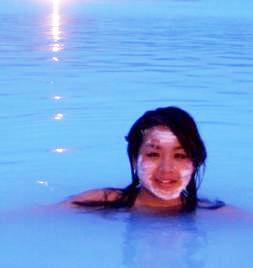 This tranquil spa holds four million litres of natural seawater, which renews itself in 40 hours, and it also contains natural ingredients that are very beneficial to your health.
I paid around £25 entry for the day and it was £25 well spent; great value for money considering I coughed up twice as much for dinner the night before.  Iceland is one of the most expensive countries in the world so at the Blue Lagoon, you really do get your money's worth.
Just remember that this is no ordinary spa; the geothermal seawater can't be imitated and the natural mud which rejuvenates and heals your skin isn't available to buy at your local Superdrug.
Active Ingredients for Health & Beauty
The water is between 37-39°C – what a treat for a winter's day.  After days of trekking around in my snow boots and down filled snow gear, the warming feeling through my body was absolutely sensational.   The best time to go to The Blue Lagoon is early in the morning because this way, you'll get more of the spa to yourself before it fills up with locals and holiday makers in the afternoon.
The active ingredients such as minerals, silica, algae are very good for skin disorders, including Psoriasis and this scientifically proven treatment has no side effects.
After hours of relaxing in the geothermal spa and nurturing my entire body with the nourishing white-coloured mud, I felt ready for more glacial adventures.  But sadly, it was time to fly home.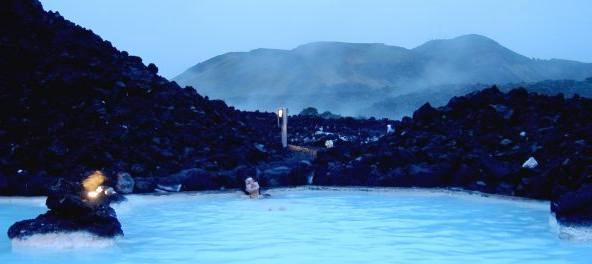 The Blue Lagoon staff recommend starting with a refreshing Icelandic shower using the exclusive Blue Lagoon shower gel, followed by:
Relaxation session in the warm lagoon
Silica mud mask for the face, neck and body to cleanse and exfoliate
Going under the Blue Lagoon waterfall for an invigorating massage
Geothermal steam bath and sauna
A refreshing cold water sprinkle
End with a shower, using Blue Lagoon beauty products
Visit The Blue Lagoon in Grindavik Iceland
Related Posts :