You might not find Cyprus at the top of more western Europe itineraries, and this is because it's a destination a bit more off the beaten track. So for travelers looking for a unique experience, it's the perfect place to visit. Cyprus is an island nation in the Mediterranean, a great stop if you're already visiting Italy or Greece. But it offers its own unique flair, and is definitely worthy of more than just a few days stop-off if you have the time. With fascinating ruins, gorgeous coastlines and incredible food and wines, you'll enjoy a luxurious vacation with plenty to see and do in Cyprus. The range of holidays available is nearly endless, so take advantage! Check out our list of things to do here: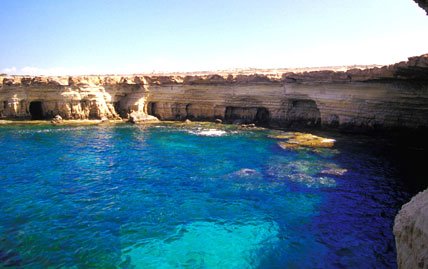 Gorgeous natural landscapes
Cyprus is one place that nature lovers will absolutely adore. Here you'll find the Caledonia Falls located in the Troodos Mountains, a breathtaking waterfall that is best to visit in the springtime when the water runs the fullest. It's a great visit for anyone who loves hiking and outdoor activities. For the more laid back types, chill out at Chrysochou Bay and gaze out at turquoise waters all day long. The beaches here have some great cafes and even a forest of eucalyptus trees right nearby.
Check out the sights
In Cyprus you'll find not only stunning beaches and natural scenery, but an abundance of interesting cultural sites as well. Explore the ruins at Kourion and marvel at the ancient Roman stadium and the gladiator fights that once occured there. Experience the Temple of Apollo and even visit the houses where some of the gladiators lived. Then, go for an afternoon tour of the winery and brewery at Limossol. You can taste some great wines and brews on Cyprus and even see how they're made here.
Eating and nightlife
Since Cyprus is right in the Mediterranean, you'll have the chance to eat some incredible seafood here. Try moussake or meze, two local specialties with a Greek influence, at a beachside restaurant overlooking the water. You can sit on a terrace sipping wine and enjoying the local specialties while watching the sun set. Later, if you're up for it, check out the night life in Agia Napa, which is laid back yet lively for a diverse crowd. It attracts many young people but is welcoming to all, and is also a place with some great beaches for the daytime.
Related Posts :