Israel is one of the most culturally and historically rich places in the world, a fascinating destination to visit on your holiday. It's a perfect destination for anyone interested in a variety of cultural and adventurous activities on their trip. With so many incredible things to see and do here, it can be hard to choose how to spend your days here, so we've compiled a list of some of the places you absolutely can't miss!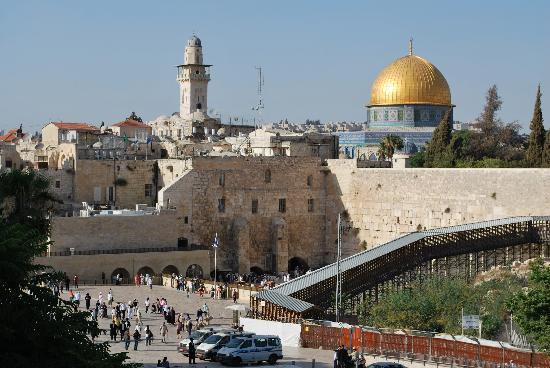 Jerusalem
While you're in Israel, you cannot miss the chance to visit one of the most sacred cities in the world to three different major religions: Judaism, Christianity and Islam. Marvel at the ancient sites here encircled by stone walls that will bring you back to biblical times. The ancient holy relics here include the Dome of the Rock and the Western Wall.
The Dead Sea
The lowest point on earth, the Dead Sea is so salty that nothing can live here, at 10 times saltier than the ocean! Go for a swim in the Dead Sea and see how you can float effortlessly here. The water is so mineral-rich that it's great for your skin, but watch out for getting the salty water in your eyes!
Tel Aviv
For a modern city experience, Tel Aviv is the place to visit in Israel. It's the country's cultural and commercial center with everything from buzzing nightlife to museums, international restaurants, beaches and so much more. It's an exciting city with so much to offer so make sure to give yourself a few days to explore!
Eilat
This seaside resort town on the Red Sea is an absolute must-visit for anyone looking for a great summer holiday on the water. You can participate in all sorts of activities here like snorkeling, scuba diving, and even swimming with dolphins. Eilat hotels in Israel are luxurious and will help create a perfect experience for your holiday. Enjoy world-class dining and spa treatments while gazing out over the gorgeous scenery and beaches.
Masada
In the southeast of Israel stands this majestic mountain fortress overlooking the famous Dead Sea. It's got a fascinating history which you can learn when you visit, and find some unforgettable photo opportunities here as well. Walk up the Snake Path to visit the fortress for an adventurous and scenic hike.
Related Posts :