Ever since 1994, Canada has topped the list of best countries in the world to live in! Cities like Toronto, Vancouver and Calgary were voted 3rd, 4th and 5th best to live in by the Economist Intelligence Units report in 2012.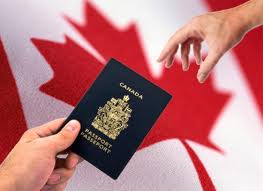 It's rumoured that about 250,000 people per year are moving to Canada in search of a better life.
Why move to Canada you may say? Well here are a few reasons:
1. Voted the best country to live in, as stated above.
2. It has one of the highest life expectancies in the world, with the average expectancy of 79 years.
3. Canada has one of the cleanest environments on the planet. This is a pretty amazing fact, considering it is the second largest country in the world and has a population of over 30 million. Some of the purest water, natural resources and air in the world can be found there.
4. It's health care system is without a doubt one of the best. A monthly fee will allow all Canadians to have access to the best medical care possible. Permanent residents will also have this option.
5. Canada has an amazing educational system that is free until 12th grade.
6. Cultural diversity in Canada is like no other country on earth. The country embraces people of all nationalities to come a live there. Because of this, it has a very multicultural society in which Canadians are very proud of.
This has meant that there are equal business, political and academic opportunities for anyone that has a permanent residency there.
Asians have played a massive role in developing and shaping Canada over the years. They have actually been established there for more than 100 years. Outside of Asia, two of the largest Asian communities can be found in Toronto and Vancouver. It's very common to spot plenty of Chinese newspapers as well as Chinese television channels there.
With the recession not letting go of it's stranglehold for the majority of countries around the world, more and more families are uprooting and setting sail for Canada.
In countries like Ireland, the focus is slightly shifting away from immigrating to Australian, and more so towards Canada.
To sum up, if you want to live in arguably the best country in the world for a variety of reasons, then Canada is the best option for you and your families future.
Related Posts :