Visiting New York in your 20s is a right of passage. You've probably seen the city a thousand times on your TV, on movies and even on pretty much every travel blog you'll ever read – New York is a city to behold. With so much to see and do, you're likely to feel a bit overwhelmed and with that in mind, we've a list of 5 things you must do if you're heading to visit the big apple in your 20s.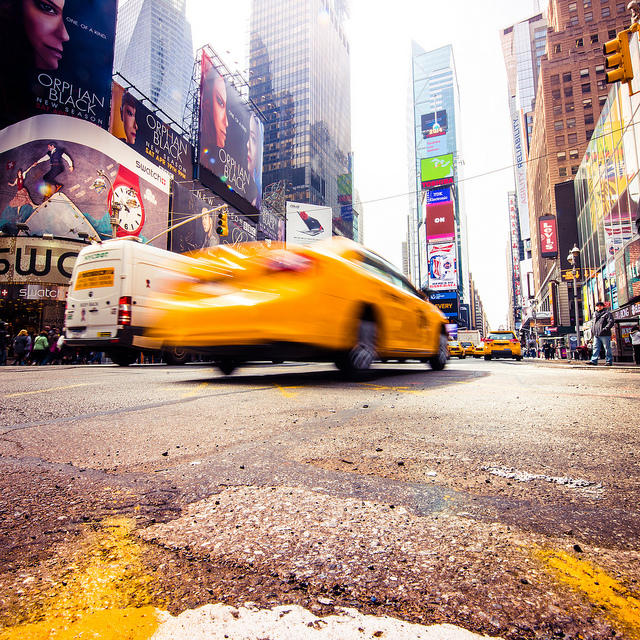 Image source: Flickr
Top 5 things to do in NYC in your 20s
1. Eat the real good bad food
New York is no place for a calorie counter and this is especially true in your 20s (you'll have plenty of time to work it off walking around the streets of NYC). Good food was born in New York, so ditch the preppy salads and head to Gray's Papaya. This is where the locals go to get their daily hotdog fix and better yet it's under $2.
2. Walk off the real good bad food
You are young, fit and well able to take in this beautiful walk way on The High Line.  The park stretches from the Meatpacking District through Chelsea on a previously derelict elevated railway track. Resurrected with a stunning maze of gardens (showcasing 300 species of plants) and lots of New Yorkers – you'll have a blast just strolling and people watching.
3. Get on the Staten Island ferry
Nothing is more appealing in New York than something for free, especially when it offers you such a great view. Want to see the Statue of Liberty? Of course you do – and rightly so, it's a must when visiting New York. But if you're on a budget it's a good idea to hop on board the Staten Island Ferry for a total cost of $0. A short journey will take you to the island, hop on another return boat, and come back – free of charge. Not only that, but you will also have a stunning iconic view of Manhattan from the water – offering your some perfect photo opportunities and a chance to see New York with the New Yorkers.
4. Cycle round Central Park
Central Park is one of the most beautiful and iconic things anyone visiting New York should do – it is sacred ground for the New Yorker and the tourist. Home to 843 acres of sheer beauty, a young and fit person in their 20s should see it all on bike. Take to the tracks early morning (any time after 6am), rent a bike, and see the sights –, the Alice in Wonderland sculpture, Belvedere Castle atop Vista Rock, or the Bow Bridge (which one of the park's most photographed locations). Cheap hotels in New York are plentiful in this area so stay around here for the ultimate NYC experience.
5. Get a view from a rooftop
Roof top views in New York can often be expensive and exclusive, but there are some that can offer your views like never before at a somewhat reasonable price. 230 Fifth is one of these – dress well and avoid crazy nights like Saturdays and you'll have every chance of getting in. Prices are good considering the area and the view is simply phenomenal.
Whatever your plans for New York City – you could not be disappointed. Soak up the atmosphere, and enjoy all the city has to offer.
Related Posts :