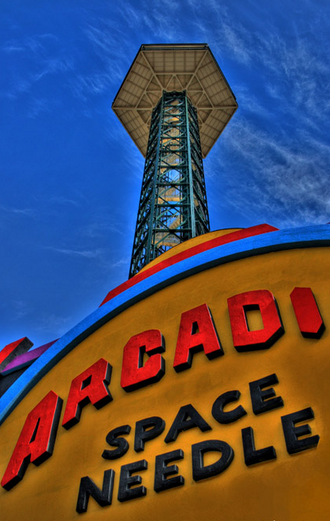 Gatlinburg highlights the magnificent scenic view of nature where the Great Smokey Mountains is the star of all attractions. But while you are admiring this natural display of Gatlinburg's environment, and lounging in your great gatlinburgcabinrentals.com acommodation, there are also other things you can check out: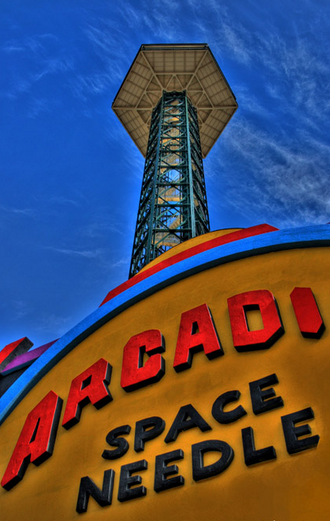 The Space Needle
The mountain ranges are incredible and best observed on board the Space Needle which gives you a 360-degree view. The Space Needle itself is also among the great Gatlinburg attractions. When you are in Gatlinburg, the space needle is the ultimate site for your visit to capture the amazing Great Smokey Mountains.
Clingman's Dome
Another way to observe the Great Smokey Mountain is at the Clingman's Dome, the highest peak which is more than 6,600 feet, where an observation tower can give you breathtaking view of this historic mountain. And yet again, Clingman's Dome itself is an attraction in Gatlinburg.
Aquarium of the Smokies
If you love animals, the Aquarium of the Smokies is a good pick, which is one of Ripley's attractions and among the most spectacular in Gatlinburg. The aquarium has a larger population of sea animals than Gatlinburg has people. And don't forget the birds of Gatlinburg are great attractions with more than 200 species native to Tennessee. The outdoor scenery could never be more colorful and lush than seeing the flutters of nature's lovely creations that promises good relaxation and diversion from the bustling life in the city.
Gatlinburg Golf Course
If you like sporting activities on your holiday, enjoy the finest tee time at the Gatlinburg Golf Course recently hailed as the best municipal golf course across the states and where you can also see the captivating scenic views of the Great Smoky Mountains. Or you can enjoy fun times with the kids and the rest of the family at three various city parks in Gatlinburg namely, Herbert Holt, Mynatt and Mills Parks.
Gatlinburg Convention Center
If you come with a group, whether small or large, another attraction is the Gatlinburg Convention Center which has a flexible meeting space that can cater from small groups to bigger delegates. The large halls and small meeting spaces can provide for company conventions, family reunions, club activities and other group meetings.
Related Posts :