Dublin has a bit of a reputation in travel circles as a warm (the people, not the weather), friendly and welcoming city. It's the sort of city you can visit and never want to leave. From the bustling shops on Grafton Street and O'Connell Street to the lively bar scene at Temple Bar, Dublin has no shortage of things to keep you entertained as you visit 'The Fair City'. If you are in a rush though and are planning a weekend break to the capital city of Ireland, here's a few things to be sure to take in.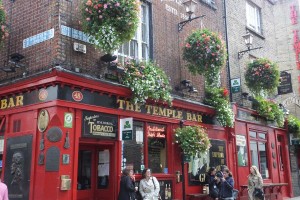 How to spend 48 hours in Dublin
Get the right hotel
Dublin hotels are plentiful and finding the right hotel can be a challenge. You need to think location and budget. Unlike other cities in Ireland, Dublin is pretty large, so if you want to see as much of the city as possible, think about locating somewhere near the city centre. If city centre is your desired location then look for hotels that fall within the following postal / zip codes – Dublin 1, 2 or 4. Dublin does have a great public transport system, so even if you are staying outside of the city centre, you will be able to get into town pretty easy using the bus, train (Irish Rail and LUAS) or tram lines (DART).
Take the city bus tour
The best way to see Dublin in a short space of time is by hoping on to one of the city's popular tourist buses. The Dublin City Sightseeing Tour and Dublin Bus Tour will provide you with a 2 day ticket to travel round the city getting off and on as you please. Popular stops along the way include Trinity College, Grafton Street, Temple Bar, The Guinness Storehouse, Jameson Distillery, Phoenix Park and Kilmainham Gaol. The bus tour will certainly keep you busy for a day (or two depending on where you plan to visit), and in some instances the bus driver acts as a tourist guide, and a very entertaining one at that.
Dublin nightlife
So you've spent the day exploring the city by bus, now it's time to enjoy the city at night on feet. For most first time visitors to Dublin, the first stop for exploring the local bar scene is the famous Temple Bar area. Temple Bar has many bars and restaurants located within the area and can be a good way to spend a few hours sampling the bar atmosphere and enjoying the traditional Irish music on show. As it is a popular tourist hangout, the price of drink can be pretty expensive, but if you're only looking for a few beverages and some entertainment then you'll be hard pushed to beat Temple Bar.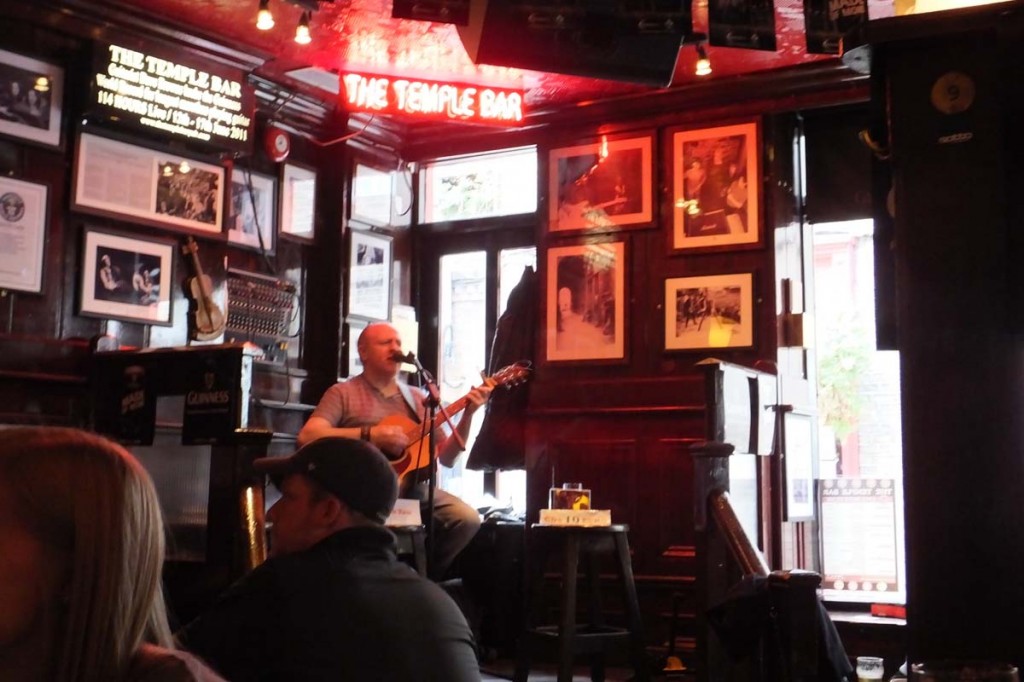 Dublin offer much more than Temple Bar though if you're looking to sample the nightlife in your short trip. For those of you keen to explore some of Dublin's most popular nightspots, get along to Harcourt Street and Copper Face Jacks and Krystle nightclubs. Dame Lane and Baggot Street are also popular spots with the locals while bars like Pygmalion at South William Street and 37 Dawson Street on Dawson Street are also worth checking out. One thing you can guarantee about Dublin is that you won't be stuck for somewhere to enjoy a night out. From traditional bars and craft beer bars to cocktail bars, wine bars and nightclubs, there's something for everything in The Fair City.
Dining out in Dublin
So day one is over and now it's time to get some breakfast or lunch and set you up for day two in the city. As you'd expect with a major European capital city, Dublin has a great choice of places when it comes to dining out. Popular spots for breakfast or lunch include Bibi's Café, Coppinger Row and Brother Hubbard, and if it's a sweet treat that you are after, look no further than Queen of Tarts on Dame Street. If you're looking for suggestions to dining out at night, Restaurant Patrick Guilbaud on Upper Merrion Street is the pinnacle of dining in Dublin. It is Ireland's only 2 star Michelin restaurant. If you're looking for something a little different, check out Bite on Frederick Street, The Green Hen in Exchequer Street or Fire Restaurant on Dawson Street.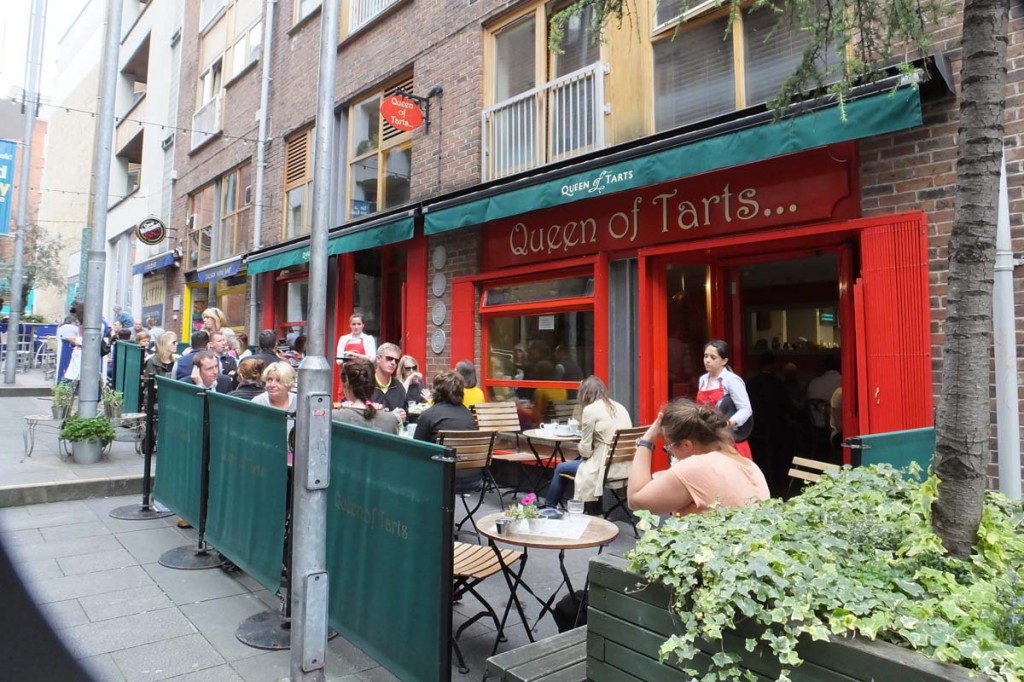 Dublin and the great outdoors
Dublin can be hit and miss when it comes to the weather, but if you are fortunate and get blue skies and clear weather for your stay, be sure to take a stroll around St Stephen's Green, a large park in the centre of the city. Take your time and stroll through the park, taking in the magnificent gardens as you go. If you have time, take a trip out to Phoenix Park, a park that is larger than both Central Park in New York and Hyde Park in London. Phoenix Park is also the home of Dublin Zoo, another area well worth visiting.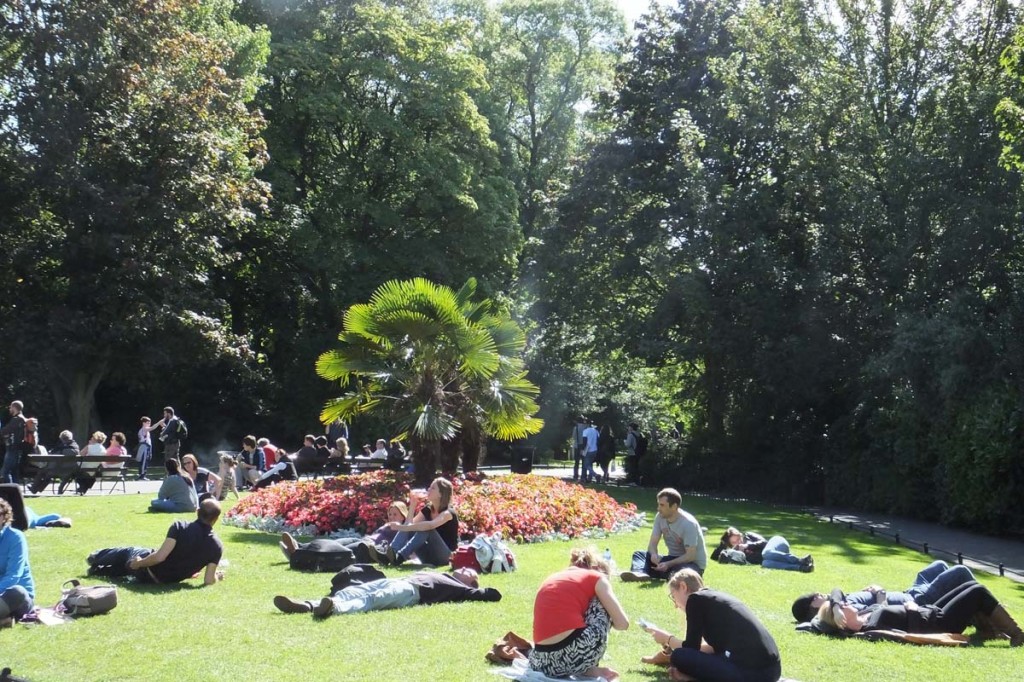 Other notable places to visit
If you're looking for something different to do in Dublin on your stay, be sure to check out the Little Museum of Dublin, Dublin Wax Museum, Croke Park (home of the Gaelic Football Association) and the National Leprechaun Museum.
So as you can see, there's lot's for you to do when you visit Dublin. For more information on things to do and places to visit in Dublin, visit www.visitdublin.com.
Related Posts :