Holidaying with the whole family is an exciting and rewarding experience if you take the time to do your research first. The perfect trip all comes down to great planning, and it pays to get it right at the very beginning. South Africa is a great destination for a family holiday, especially if you pick the right accommodation. If you're looking for some amazing vacation getaway ideas, here are 3 of the most family friendly resorts in South Africa.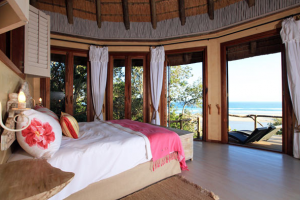 The Cavern
If you and your family love getting out on a adventurous hike or walk, then The Cavern is the perfect place for you. The whole resort is centred around a true emphasis on family values and spending quality time together. Set in a stunning secluded valley with private mountain reserve, The Cavern offers a variety of walks and hikes for all ages and fitness levels, either unaccompanied or with an experienced guide. There are plenty of other activities to do as well, with everything from pony riding and quad biking to fishing and relaxing swim in the pool all available for visitors. The Forest Retreat offers a luxurious range of spa treatments, including some very special ones for the kids. Accommodation is spacious and well appointed, and strikes the perfect balance of practicality and a touch of luxury.
Umngazi River Bungalows and Spa
This amazing family friendly resort boasts a true feeling of community. It has fast become one of the Wild Coast's most popular places to go on holiday, with many families returning year after year to experience the warm hospitality and extensive range of facilities on offer. The stunning surrounds are perfectly complemented by gorgeous accommodation, gourmet cuisine and indulgent spa services. For the kids, there's plenty to see and do at all times during your stay. Whether it's canoeing, hiking, dune surfing, fishing, playing in the pool or river cruising, there's always something on the go for the whole family to enjoy.
Sparkling Waters Hotel and Spa
This stunning resort has one of the most impressive ranges of activities for all ages and interests. You'll be able to get everyone involved with paintball, horse riding, indoor pool and diving board, squash, decadent spa treatments, volleyball, mini-golf, hiking, or even a day at the shooting range. Another star attraction for Sparkling Waters is the focus on the kids, every weekend and school holidays offers a separate kids dining area on the balcony with movies on the big screen and popcorn all around. The atmosphere at Sparkling waters is always friendly and welcoming, and it's easy to see why so many continue to make it their resort of choice for an unforgettable family holiday.
By choosing the right resort, you are giving your family holiday the best chance of success. It's not easy finding something for everyone during your South African getaway, so for more information on how to make your trip one to remember, check out http://www.flightcentre.com.au/flights/product/south-africa for some of the best deals and packages available online. You can be sure that with these family friendly resorts and some great value deals from Flight Centre, your whole family will be able to get the most out of your holiday.
Related Posts :